Competition
Finals Day 2020
Sun, 23 Aug 2020 00:00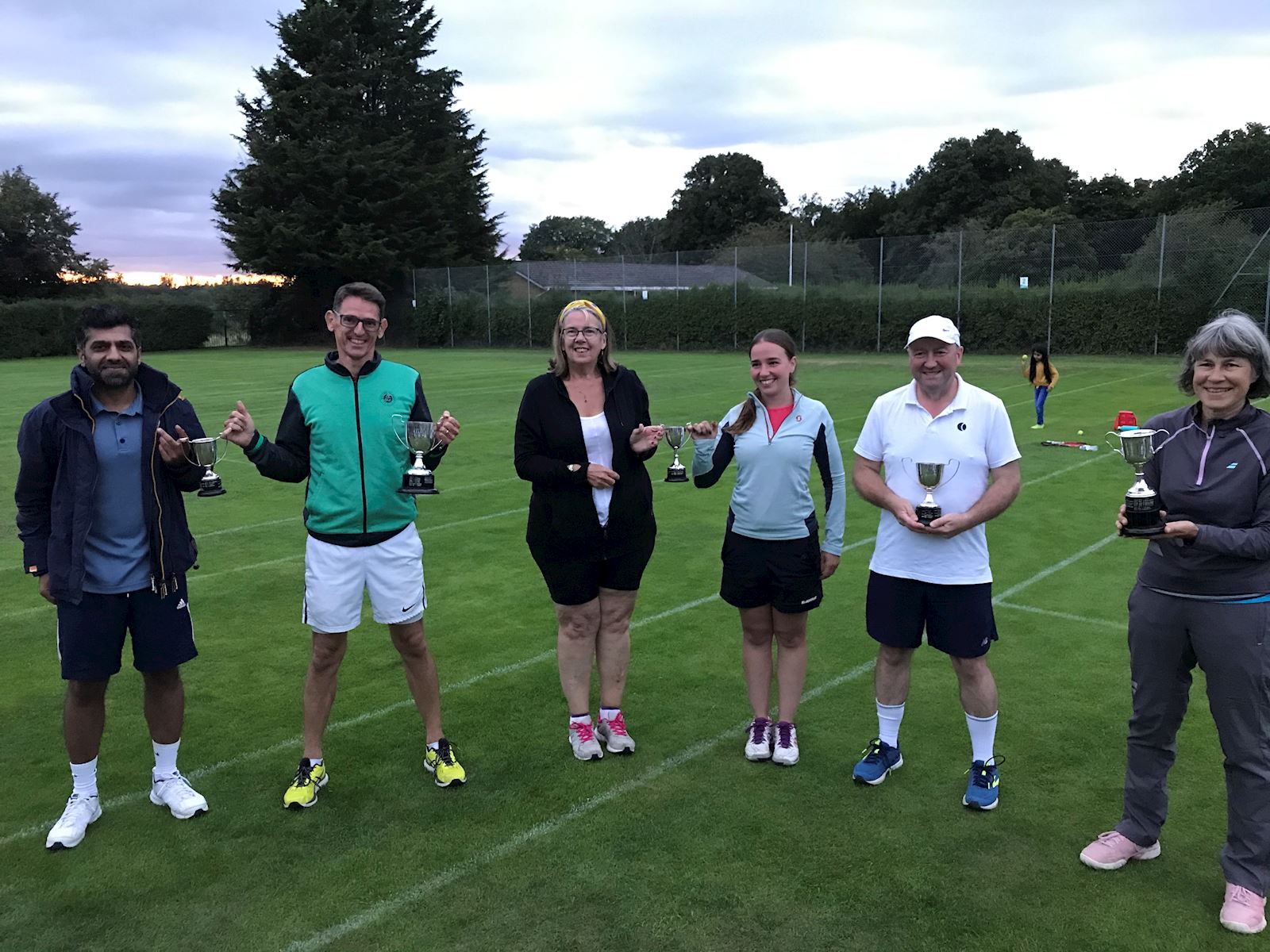 What a day!
Depsite everything going on in 2020, we managed to play all of our rounds on time, and we made it to finals day. What a triumph!
It was a beautiful day (only a small shower to pause the Mens/Ladies doubles slightly) where we saw our finalists battle it out in some great matches to become Grosvenor Lawn Tennis Club 2020 Winners!
Justin Maltz beat Andy Wilson in the mens singles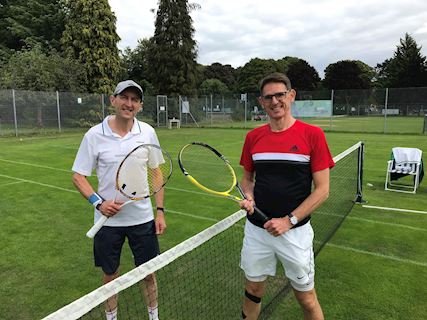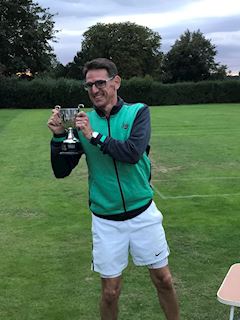 Jill Wilson beat Laura Lilley in the ladies singles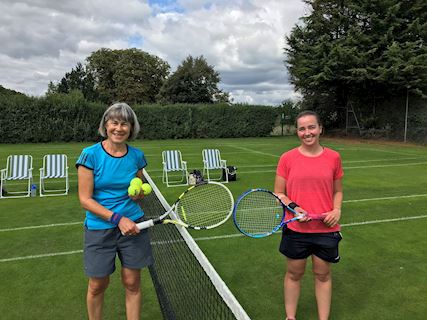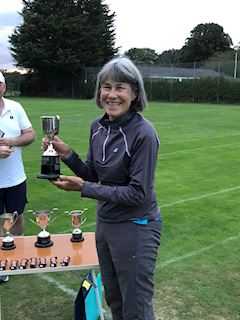 Justin Maltz & Farouk Khan beat Stuart Purchase & Riyaz Gadatara in the mens doubles
Laura Lilley & Ann McKeever beat Jill Wilson and Carlotta Giusti in the ladies doubles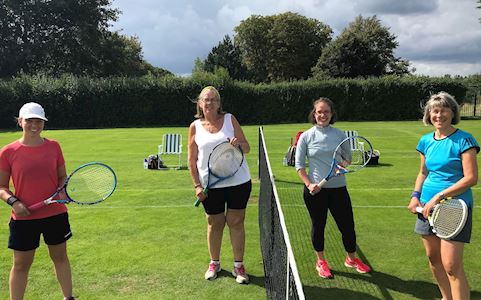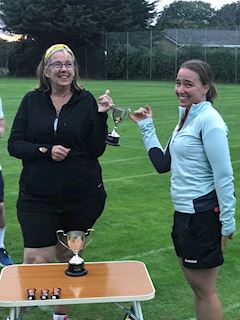 Jill Wilson & Aaron Gransby beat Laura Lilley & Agostinho Carvalho in the mixed doubles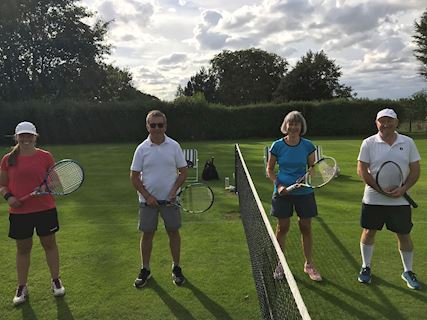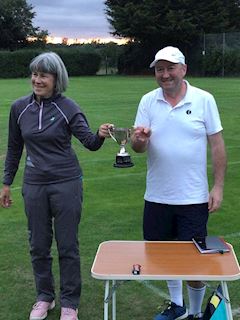 We had a tasty BBQ, Pimms on tap, and a great turn out of spectators which made the day a success. All whilst we ensured social distancing and cleanliness was top priority. A sanitiser station at the entrance/exit, hand sanitisers on each court and every table, and spectator chairs kept 2 metres between each other. It just goes to show, with the right precautions and guidelines, you can still put on a fantastic event. A true highlight of our year!