Our club history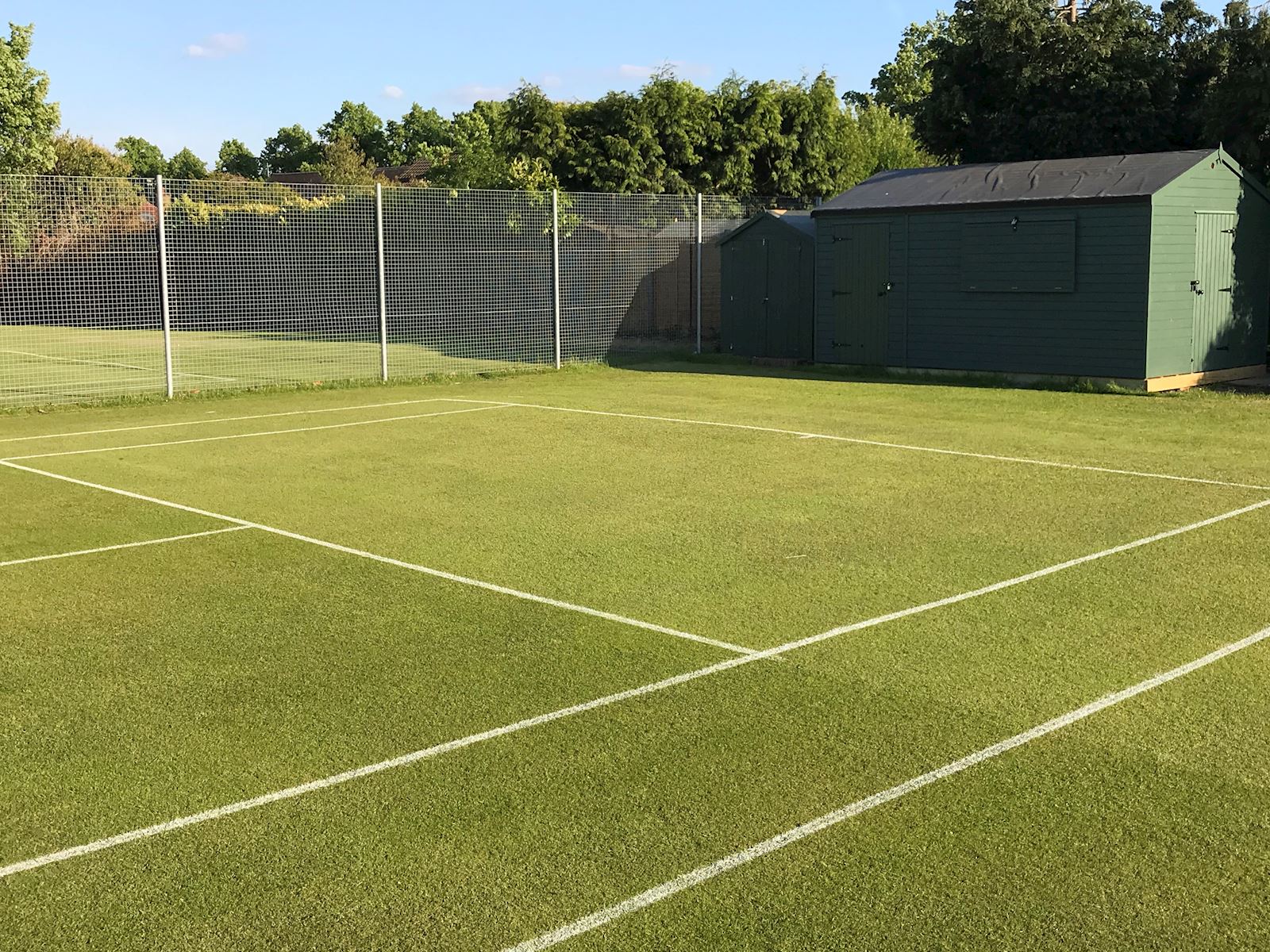 Our club was founded in 1923 by members of the Baptist Tabernacle Church and was originally called the Tabernacle Tennis Club. They used to play on grass courts in Water Lane. Back then, committee meetings used to start with a prayer.
For many years, a large proportion of membership was from this church and the last representatives left in the 1970s.

The name Grosvenor originated from Grosvenor Road, which was the home of a former secretary, Mrs Goss (resigned c.1948).

The club has played on the courts in Cassiobury Park since 1942. During the war, Lawrie Wilson who served as club chairman from 1940s to 1972, was the only male member.

Our previous club hut was built in 1956 from funds raised entirely by members and it stood strong for 64 years.
The committee, led by our chairman Aaron Gransby, secured funds to replace and upgrade the hut in early 2020.
Key Dates
2022
30th July 2022 - Finals day
23rd April 2022 - Season starts
2021
21st August 2021 - Finals day
24th April 2021 - Season starts
2020
Due to the COVID-19 lockdown our season start was delayed from early April to mid-May
23rd August 2020 - Finals Day
1st June 2020 - Government guidelines updated to allow doubles play
18th May 2020 - New website goes live
16th May 2020 - New season started (late) with singles play only, due to COVID-19 restrictions
14th February 2020 - New club hut built
2000 - 2019
27th April 2019 - American Tournament
1st July 2018 - Open Tournament
5th May 2018 - American tournament
9th July 2017 - Open Tournament
22nd August 2015 - Mr Wilson's Invitational Doubles Tennis Tournament (2nd year)
19th July 2015 - Open Tournament
17th April 2015 - Fence erected between Grosvenor courts and public courts
23rd August 2014 - Mr Wilson's Invitation Doubles Tennis Tournament
21st June 2014 - Open day
Before 2000
1956 - Club hut built
1942 - Club moved to courts in Cassiobury Park
1923 - Club formed