Club
Lifetime Achievement for "Tennis Dennis"
Fri, 15 Apr 2022 00:00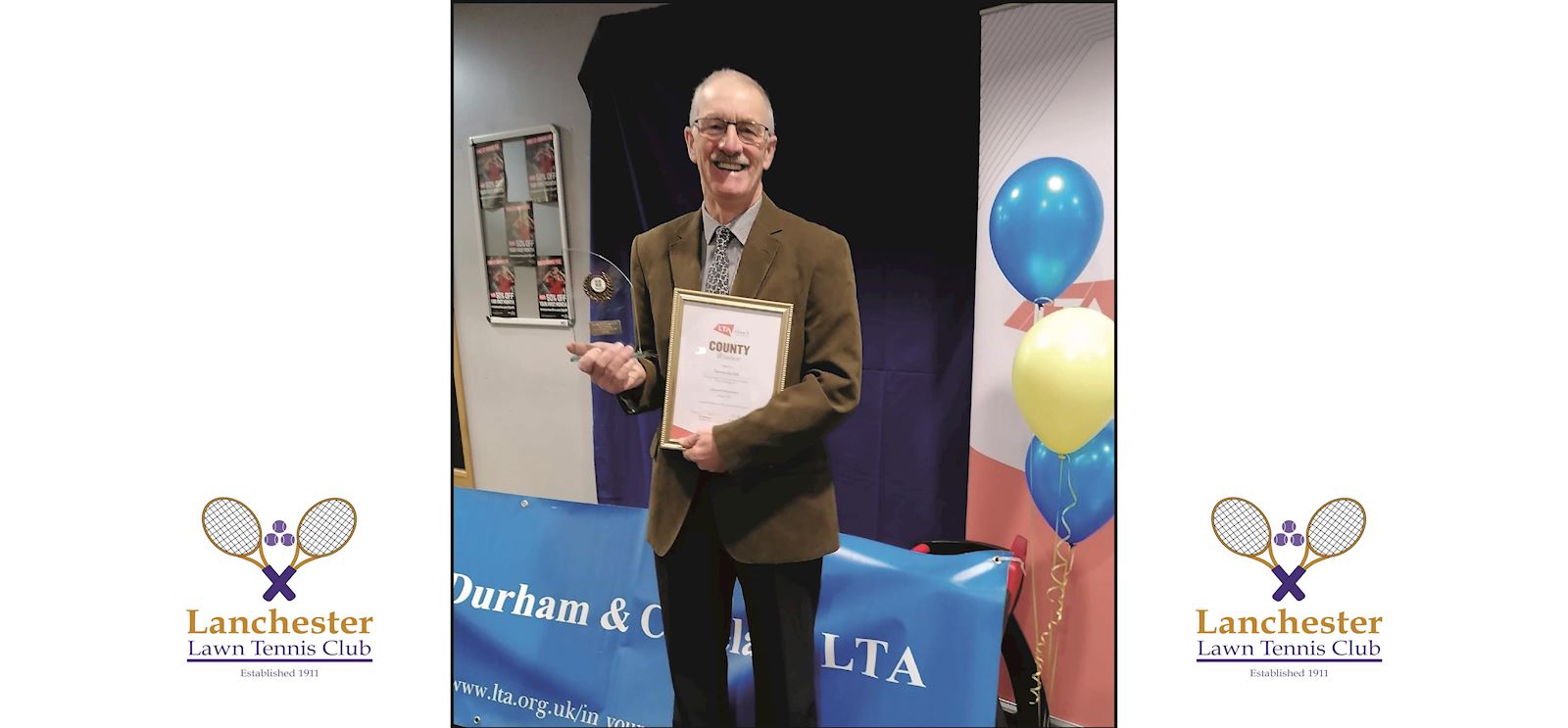 On Saturday 12th February, Durham and Cleveland Lawn Tennis Association held their annual awards ceremony at Sunderland Tennis Centre. The awards profile volunteers and professionals alike, and celebrate their work or contribution to local county tennis.
This year, the Lifetime Achievement award went to Dennis Laycock, aka "Tennis Dennis", for his work at Lanchester Lawn Tennis Club. Dennis has been involved with the club in various capacities since 1990 and is currently Secretary (27 years), groundsman (full-time since 2006) and Level 2 coach. He has forged links with the local schools and businesses and initiated coaching programmes for health groups (Breast Cancer Rehabilitation) and new player/member sessions.
He was instrumental in encouraging young players to obtain coaching qualifications and thereby enabling them to take the sport forward. In 2009, through Dennis's hard work, the club gained the Clubmark accreditation, the first all grass court club in the country to do so. Dennis also found time to travel, support and referee the club junior tennis teams at Middlesbrough. He is well known in tennis circles for his passion for the grass courts in Lanchester and was even featured in the Groundsman Magazine...fame at last! This enthusiasm even went as far as promoting the club on his gardening business van to be seen around the county.
This award recognises Dennis's commitment and enjoyment for the sport of tennis which he loves.
Despite the recent pandemic, the club continues to grow and provides a safe and healthy environment in which to enjoy tennis