Social
French Open Club Night
Mon, 26 Apr 2021 00:00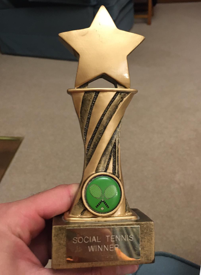 To kick off this year's Social Tennis Calendar, we are starting off with our very own French Open on Thursday 6th May starting promptly at 7pm playing through until 9pm.
Please register on the evening with Francesca Taylor and Sarah Hollister when you arrive at Portcullis and they will direct you to your court.
Each match will be played for a duration of 20 minutes. On completion of each match Winners will move up a court and split, while losers remain on the court and split. One of the winners will report the match score to Fran and Sarah where they will add up each individual's game score. The winner of the prestigious Portcullis Social Trophy will be the person who has won the most games by the end of the night.
Extra points will be awarded to your end game score if you decide to arrive in French themed attire!
Bon chance mes amis!