Welcome to
Shirley Park Tennis
Welcome to Shirley Park
The 4 outdoor tennis courts at Shirley Park have recently been resurfaced and Solihull Metropolitan Borough Council has joined in partnership with the Lawn Tennis Association to increase access and opportunities for all. By appointing a coaching team to deliver FREE activity and tennis COACHING and launching a FREE court booking system we hope more people will play tennis in Shirley Park this summer
Shirley Park is working in partnership with the Tennis For Free charity which aims to provide FREE weekly coach led tennis sessions to local communities across the UK. TO BOOK YOUR TENNIS FOR FREE SESSION PLEASE FOLLOW THIS LINK https://shirleypark.courtline.net/index.php
All courts across the Borough are FREE to access! You can also now book your court online for FREE
Book a court in 3 quick steps….
The first time you book you will need to Register - it only takes a few minutes to complete your details
Book your Court - Select your preferred time and click book
Confirmation email- We will send you a confirmation email confirming your booking and you are good to go
You can book using your smart phone or online from home, just go to Shirley Park Tennis Court Bookings or click the tab above
Why not sign up to play singles league tennis follow this link to find out more
Make sure you let us know when you play on our Facebook page "Tennis In Solihull" using #GoHitIt
Based in Shirley, just off the Stratford Road, with free parking, and loads of other things to do in the Park grounds, Shirley Park Tennis not only offers a fun and convenient way to play, but also the opportunity for a great day out for the whole family too!!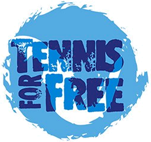 We're running free weekly coach led, family oriented sessions at Shirley Park, Shirley Solihull
How to find us
Grenville Rd Statford Rd Shirley Solihull Warwickshire B90 3LT