Wimbledon Ballot and AGM minutes
Wed, 02 Jan 2019 00:00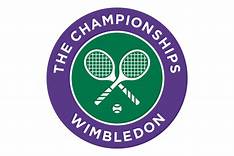 Opt-in to the Wimbledon Ballot 2019
According to the LTA website we have 126 eligible members but only 26 have opted in to date and the opportunity to do so will be lost as of Feb. 22. Please take advantage of the opportunity to get more tickets for the club even if you yourself do not wish to attend.
Link to the LTA website: https://www.lta.org.uk/member/login/.
AGM minutes
The minutes from our AGM on Nov. 20 together with Chairman's report and club finances are now available (links underlined).
Happy New Year and, if you're joining us, I look forward to seeing you at the Tennis Club Ball.
Jeremy