Adult Coaching Sessions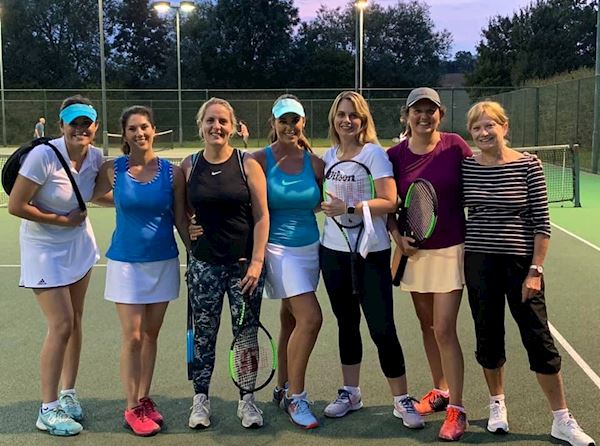 Adult Tennis
We offer Group coaching to cater for all. From our get fit Cardio Tennis sessions to Ladies morning coaching, right through to our Adult team drills for those who play for The Tennis Club Teams.
Ladies Morning Coaching
These groups are run by our Head Coach James Harding. We develop all aspects of your game from technical development right through to match play and doubles training. They are great, a social experience and a great way to meet other ladies from the club.
Monday: 9.30 – 11am
Thursday : 9.30 – 11am / 11.00 – 12.30pm
Friday 10.30am-12noon
Adult Mixed
This session is run by our Level 3 Coach Jon Penney. It is aimed at those who want to develop their tennis but may not yet be competing in the club's teams. It is fun, energetic and perfect for anyone looking at a starting point for their tennis.
Tuesday: 7.30- 9pm
Adult Team Drills
This session is run by Zef Antonio. They are aimed at 1st and 2nd team players who are regularly playing doubles but want to improve their overall doubles play. We work on positioning, volleying, court awareness and tactical development to help you conquer all those different styles of play that you come up against each week.
Wednesday: 7.30 – 9pm
Ladies coaching days
3-4 times per year we run ladies coaching days which always fill up fast and prove to be very popular. These run on Tuesdays or Fridays with timing normally from 9am-3pm.
The cost is £40 per player per day
Format of the day
9am Arrival for tea/coffee
9.30am on court for group warm up
9.45am-12noon Drills and teaching based around the theme of the day
12noon Lunch (everyone brings something)
1pm More drills and matchplay to practice what was covered in the morning session.
2.30pm Fun games to wrap up the day
If your interested in finding out when these events are please email [email protected]
FOR TIMETABLE AND CHARGES PLEASE CLICK HERE