Presidents Welcome 2022
Mon, 28 Feb 2022 00:00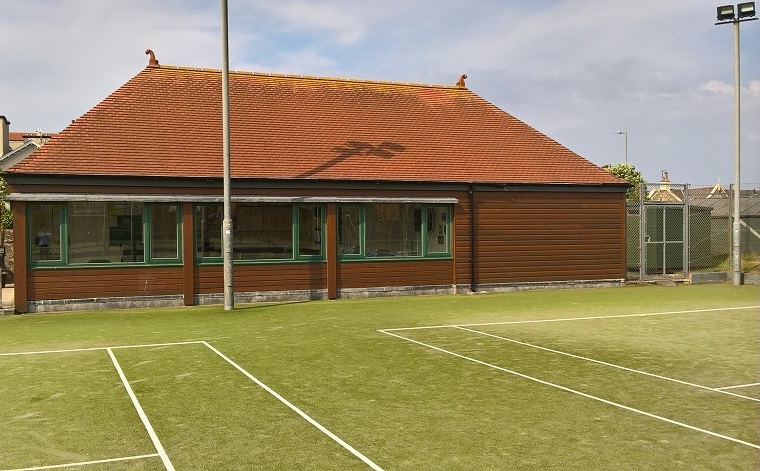 The 2022-23 season is fast approaching with fees due on 1st April - please see website for membership categories and how to join. A reminder e-mail has been issued with joining instructions.
We already have a number of events and competitions planned so please keep an eye on the website calendar of events for details and get the dates in your diary. It is rewarding to note that the LTA have asked us to host another junior cup event in June - we very much hope to have spectators this year.
Please also remember to check the website for details of our ongoing weekly senior and junior coaching offering and our social tennis sessions. This will be updated throughout the season to accommodate league matches and competitions.
Clubhouse
Managing COVID as a small organisation, run entirely by volunteers, has been very challenging to say the least. Ever changing regulations and repeated spikes in infection rates have kept our clubhouse closed to anything other than toilet/changing access since March 2020. I am therefore delighted that following the First Minister's announcement on 22 February the clubhouse will reopen fully on 21 March 2022.
Court Bookings
Whilst the court booking system was introduced as a COVID necessity, it has proved to be a real asset for managing the courts which members should continue to use.
League Tennis
We will be entering 3 gents and 3 ladies' teams to the Ayrshire leagues. If you are keen to play in the league, please get in touch via [email protected]
Clubspark Data
Along with most clubs we are now using Clubspark as our communications and membership management platform.
To ensure we can keep you informed with all club activity please make sure that you have updated your Clubspark account with your contact details. Please also ensure that you separately register all children in your family who are playing.
Finances
Our club offers a top-class facility, however, maintaining 6 courts, 3 sets of floodlights and a clubhouse is expensive.
As outlined at the AGM by Jayne Carson, treasurer, our fee structure must allow us to build a sinking fund in the bank to cover ongoing court maintenance and refurbishment plans on a 5-10 year rolling basis. For this reason, the committee secured agreement from the AGM to increase fees by 7.5% - at less than £4per week for a full senior member this is excellent value for money and compares favourably with other sports
Future Planning
It has been great to see the club attract more members in the last couple of years but if we are to secure competitive and social tennis for all age groups in the future and build that sinking fund, we need to keep the momentum going. Over the coming months the committee, along with Russell Ferguson, will be working on a 5-year growth & financial strategy to do just that. If you would be interested in helping with this, please get in touch via [email protected]
Hope to see you all on court for a successful year of tennis.
Linda Crawford
Club President, Troon LTC