Welcome to
Wells Town Tennis Club
COVID-19 Update: Open For Restricted Play
Wells Town Tennis Club is re-open to members and non-members as of 17th July, 2020.
The Government/Lawn Tennis Association permits:
Singles play with a member from another household;
Doubles play with members of different households.
Coaching on one-to-one basis or in small managed groups up to 6.
If you wish to play, please adhere to the following guidelines:
The club house is to remain closed which means no access to water or toilets
Supply all your own equipment including balls and tape or similar to measure net height.
Sanitise your hands before and after play and take extra care to sanitise before and after using the padlock and gates. (you will need to bring your own)
To use the courts as members of WTTC, you must have paid your subs for 2020, you can then get the gate code from Tracey or Mike. The code must not be shared with anyone else.
To use the courts as non-members, you must visit the court bookings tab and make an online payment for the time required. You will then receive instructions on how to gain access to the courts as well as essential Covid-19 guidelines.
Play is only permissible if the court is booked via the online booking system. Casual court use (turn up and play) is strictly prohibited as we must have traceability.
Members can book for one or two hours, non-members are restricted to 1 hour. Players should arrive no earlier than 5 minutes after the hour and leave at least 5 minutes before the hour so that there is no chance of close contact with other families.
View Coronavirus (COVID-19) Updates From The LTA
Paula Baldry
Chairman
16.07.2020
Introduction
Wells Town Tennis Club is a small friendly club that welcomes players of all abilities. We have two excellent all weather courts, one of which has additional markings for either two junior courts, or four mini courts, all complying with LTA specifications.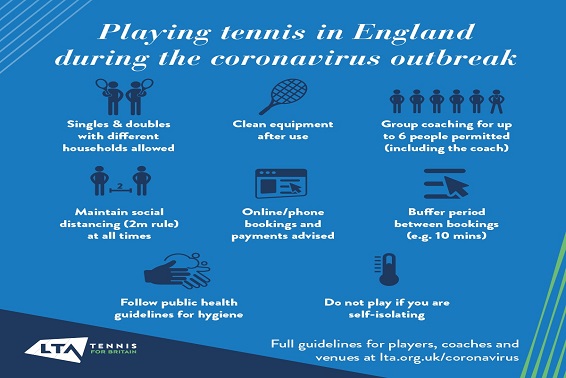 ---
Membership Options
Everyone is welcome at Wells Town Tennis Club, a community tennis club. We have a range of annual membership options to suit your needs. If you have any questions or queries, contact us.