Club
HE SMASHED IT! Congratulations Andy Wilshaw!
Sun, 02 Aug 2020 00:00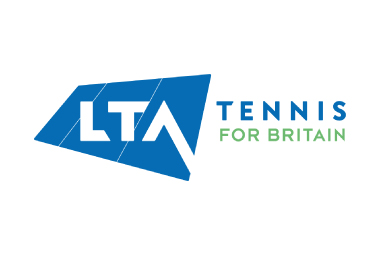 The LTA Tennis Awards acknowledge the extraordinary contribution of the individuals and venues that help us open tennis up, bringing new fans and players to the game. Scott Lloyd LTA CEO
The National LTA Tennis awards ceremony took place on July 31, 2020. The ceremony unfortunately had to be virtual due to Covid-19 yet no less important to celebrate the achievments and contributions of individuals in the tennis world.
Andy Wilshaw, Writtle Tennis Club Head Coach, was nominated for the Development Coach of the Year 2020 for his outstanding work at Writtle Tennis Club and in the Chelmsford Community. Andy had alredy won LTA Essex Development Coach of the Year and then Regional Development Coach of the Year 2020 - Central and East in order to be nominated for the Nationals.
The Awards
The awards cover areas such as volunteers, young people in tennis, coaches, clubs, officals and many more categories to celebrate the promotion and deliovery of tennis across all ages and communities. The award categories and judging criteria can be found here;
https://www.lta.org.uk/globalassets/officiate--volunteer/volunteers/awards/2019/lta-tennis-awards-criteria-2019---final.pdf
For Coach of the Year the LTA looked at the follwiong areas;
1. Holds LTA Accreditation or Accreditation +
2. Has made a significant contribution to a successful programme and/or to the development of a player or group of players in 2019
3. Has made tennis more welcoming and accessible with consideration of diversity, inclusion and safeguarding
4. Has shown excellent and innovative on-court delivery and customer service with a commitment to personal development
5. Has shown great teamwork and leadership skills, developing other coaches or leaders.
Timeline of events
January 2020 Essex Development Coach of the year - grass roots!
Andy successfully won the Essex County stage and was presented with the award at the Essex Tennis AGM surrounded by fellow coaches and players from all over Essex. Everyone at Writtle Tennis Club was excited to congratulate Andy on this achievement as he has been central to the membership growth over recent years and promoting tennis for adults and juniors in a fun and friendly environment. https://www.essextennis.com/essex-tennis-agm/
Regional Development Coach of the Year 2020 - Central and East
Progressing from the county stage of the awards, winners are put forward into Regional finals of South East, Central and East, South West, Midlands, North, Scotland and Wales. The news broke in April that Andy had not only won the Essex stage but he had been awarded regional winner too! https://www.lta.org.uk/about-us/tennis-news/news-and-opinion/general-news/2020/april/lta-tennis-awards-inspirational-regional-winners-announced/#:~:text=LTA%20Tennis%20Awards%3A%20Regional%20Winners.%201%20South%20East.,Eleanore%20Lake.%20Development%20Coach%20of%20...%20More%20items
The Finals!
The much anticipate award ceremony took place on July 31,2020.
Andy was announced Runner Up in his category!
"Andy has been involved in many successful LTA initiatives and works with Mencap to run sessions for adults with learning difficulties. He spearheaded an initiative to offer free coaching in Chelmsford's public parks and has helped to grow his club's membership by 400% since 2016." - LTA 2020 https://www.lta.org.uk/about-us/tennis-news/news-and-opinion/general-news/2020/july/lta-tennis-awards/ackworths-alice-robson-named-development-coach-of-the-year-at-lta-tennis-awards/
The ceremony was streamed live on the LTA channel, it can be seen in full here: https://youtu.be/WPzg_cCdrBw?t=1451
This is an incredible achievement for Andy and his work at Writtle Tennis Academy. Writtle Tennis Club is very proud and grateful to have him in situ as Head Coach. The presence of Writtle Tennis Academy brings Andys vision of tennis for "All ages, All Abilites" alive on the courts for all to enjoy.
Congratulation Andy from all of us at Writtle Tennis Club! - Well Played!