Club
Summer 2019 Match Reports
Fri, 11 Oct 2019 00:00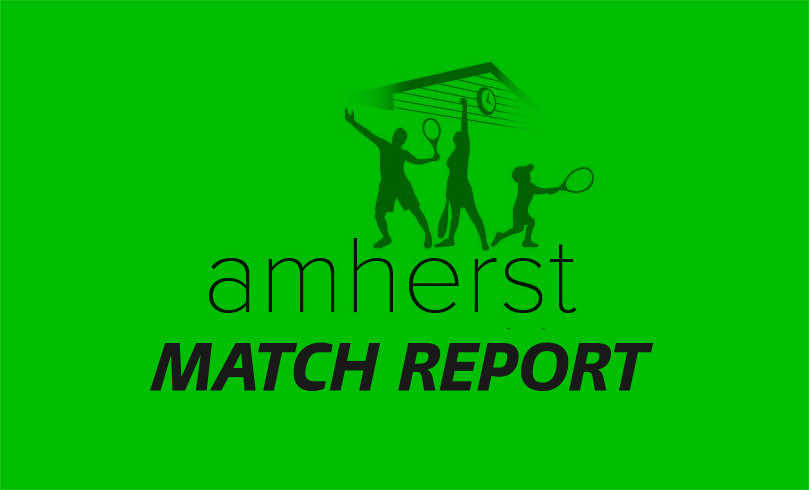 Summer 2019 has been a buoyant season: in seven separate leagues, none of the Amherst adult teams finished with less than a 50% success rate; four of the seven gained promotion to a higher division in 2020.
The Ladies first team, led by Jane Garrett, again headed the list of successes. In the prime competition, Sussex Team Tennis, which requires both singles and doubles contests, the Ladies finished top of their four-team group in Division 2E. In some closely fought matches Jo and Nicola Charter, Deborah Ani, Nikki Crowhurst, Pearl Hare and Barbara Fentiman all recorded more wins than losses.
In the Wilson Sandford summer doubles competition the same group, less Nicola Charter and Barbara but with the addition of Karen Cunnington, won five and drew one of their six matches in Division L3 to finish comfortably top of the seven teams, and thus earn another promotion.
The Ladies second team, led by Sue Le Breuilly and Jenny Naylor with help from first team players, finished fourth out of seven in Division L6.
The Ladies third team, using 13 players over six matches, came third in Division L9E. Clare Hooton, Sarah Chapman and Ginny Gregory recorded most victories.
In the Men's Team Tennis contest (Division 2A) Amherst suffered, as in previous years, from being unable to field its strongest players in away matches - other than travelling just up the road to The Green, who were gratifyingly beaten 4-2 in May. When available, Doug Keen was characteristically dominant; Alex Goodsell also performed well, and Ross Cudmore turned out for all five matches, playing with a variety of partners.
In the Wilson Sandford Men's doubles Amherst's top team were competing back in lowly Division M6 but managed to gain promotion by winning its final two matches, including a victory over overall winners Southdown. Jeff Gedge rolled back the years with eight wins in ten contests. Mark Quentin and Tom Lawford gave good support.
The second Men's team, captained by Dermot Blake, won Division 10E. Nigel Spencer-Smith, Dave Reading, Stefan Le Breuilly and Mark Plummer all scored well.