Competition
Wealden League Champions 2018/19
Sun, 21 Apr 2019 00:00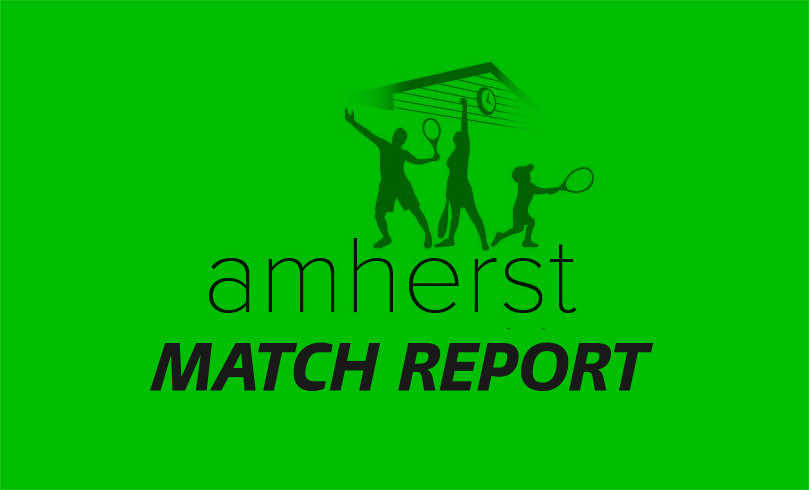 AMHERST PIP THE GREEN IN WEALDEN TRIUMPH
The 12-month 2018/19 Wealden Tennis League, contested in a mixed doubles format, came to a climax earlier this month (April) when Amherst pipped The Green by the narrowest of margins. Equal on points they won one match more, and thus claimed the Division 1 title. Indeed Amherst, captained by Sarah Chapman, remained unbeaten for the entire season.
Amherst 2, captained by Julia Masters, were runners-up in Division 2, also narrowly squeezing above The Green 2, so they gain promotion to Division 1 along with Hawkhurst.
Amherst 3 entered a third team for the first time, captained by Sandra Goodsell. They finished a respectable 3rd in Division 3.
The Wealden League goes from strength to strength each year with very enjoyable but competitive tennis in all divisions.
| | | | | | | |
| --- | --- | --- | --- | --- | --- | --- |
| Division 1 | | | | | | |
| | Played | Won | Drew | Lost | Points | |
| Amherst 1 | 12 | 9 | 3 | 0 | 68 | |
| Green 1 | 12 | 8 | 3 | 1 | 68 | |
| Wadhurst 1 | 12 | 4 | 4 | 4 | 47 | |
| Mountfield | 11 | 3 | 5 | 3 | 44 | |
| Goudhurst 1 | 12 | 1 | 5 | 6 | 36 | |
| Iden Green | 12 | 2 | 2 | 8 | 33 | |
| Mayfield | 11 | 2 | 2 | 7 | 32 | |
| | | | | | | |
| --- | --- | --- | --- | --- | --- | --- |
| Division 2 | | | | | | |
| | Played | Won | Drew | Lost | Pts | |
| Hawkhurst | 12 | 8 | 3 | 1 | 64.5 | |
| Amherst 2 | 12 | 6 | 3 | 3 | 56 | |
| Green 2 | 11 | 5 | 3 | 3 | 52 | |
| Cooden | 11 | 5 | 2 | 4 | 47 | |
| Rye | 12 | 1 | 6 | 5 | 39 | |
| Horsmonden | 10 | 2 | 3 | 5 | 31 | |
| Wadhurst 2 | 12 | 2 | 2 | 7 | 30.5 | |
| | | | | | | |
| --- | --- | --- | --- | --- | --- | --- |
| Division 3 | | | | | | |
| | Played | Won | Drew | Lost | Pts | |
| Cross in Hand 1 | 9 | 7 | 2 | 0 | 57 | |
| Marden | 10 | 4 | 4 | 2 | 45 | |
| Amherst 3 | 10 | 3 | 3 | 4 | 36 | |
| Cross in Hand 2 | 10 | 2 | 4 | 4 | 34 | |
| Goudhurst 2 | 9 | 2 | 3 | 3 | 28 | |
| Sissinghurst | 10 | 2 | 0 | 7 | 24 | |