Welcome to
Annan Seaforth Tennis Club
Welcome to
Annan Seaforth Tennis Club is a community club who offer youth and adult coaching programmes as well as various social fun sessions for adults and families. The club also provide opportunities for people of all ages and abilities to play competitively in leagues and local competitions.
The Club is run by a Committee made up of representatives from the local community. The group came together approximately 4 years ago and have since taken over the lease on the Courts and have raised money to totally revamp Seaforth Courts which had fallen into a state of disrepair.
The club offer a range of membership packages. Courts can be booked by both members and non-members online. Members can bring guests to play with them for the reduced cost of £2.50.
We are being asked by many people about why there is a need to set up a membership programme and the need to charge for court bookings given that the courts were free to use and open to all prior to refurbishment. As a Club we felt the need to give a bit of an explanation...Firstly our funding was agreed on the basis of a business plan focusing on increasing the number of people playing tennis regularly through setting up of a membership system which would both measure the increase and provide a 'sinking fund' for the court upkeep. The plan is also based on developing young people in terms of building confidence and skills through coaching and competition. On accepting the funding we also had to provide a detailed Mainenance Plan demonstrating how we would ensure the upkeep and maintenance of the facility both in the short and longer term. On top of this we also have regular 'court fees' to be paid annually to both the LTA and Tennis Dumfries. There is also an annual fee for the upkeep of our new gate. This not only allows us to monitor useage but also enables people to access the facilities without us having a physical presence at the courts. I hope this explains the situation to those wondering about the changes and charges. The Club is however trying to make tennis accessible to all and therefore will be offering 'Free Community Play' sessions when Courts 1 & 2 will be open to all. Access will be on a first come first served basis and sessions will start on 1st August. Free Community Play will be on Mondays 11am till 12, Wednesdays 1pm-3pm, Fridays 3pm-5pm and Saturdays from 9am-11am
Junior Coaching Programmes
Sunday: 5-9yr olds from 10.30 -11-30am
10+ yrs from 11.30am-12.30pm
Tuesday: 5-7yrs 4-5pm
8-10 yrs 5-6pm
10-16yrs 6-7pm
Adult Coaching
Development/Improver – Mondays, 6-7pm
Wesnesdays 7-8pm
Cardio Tennis, Mondays 7-8pm
Tea & Tennis Wednesdays 10.00-11.00am
Silver Servers (for more mature gentlemen) Wednesday 11.00am-12.00pm
Disability Tennis – Sundays - Family session 12.30 -1.30pm, Disability session (including Wheelchair Tennis) 1.30-2.30pm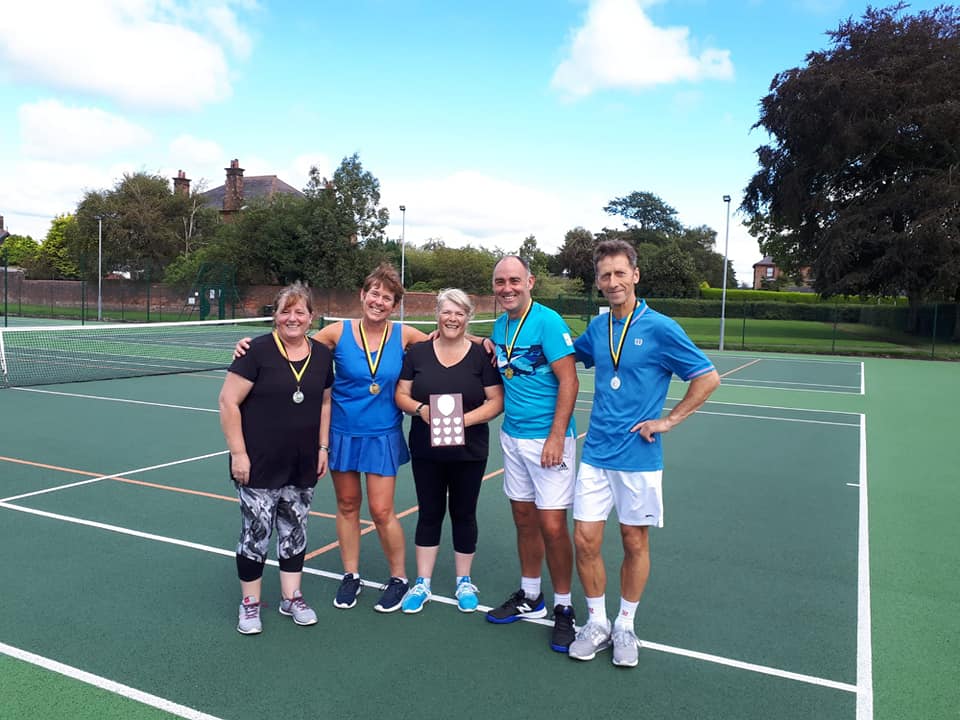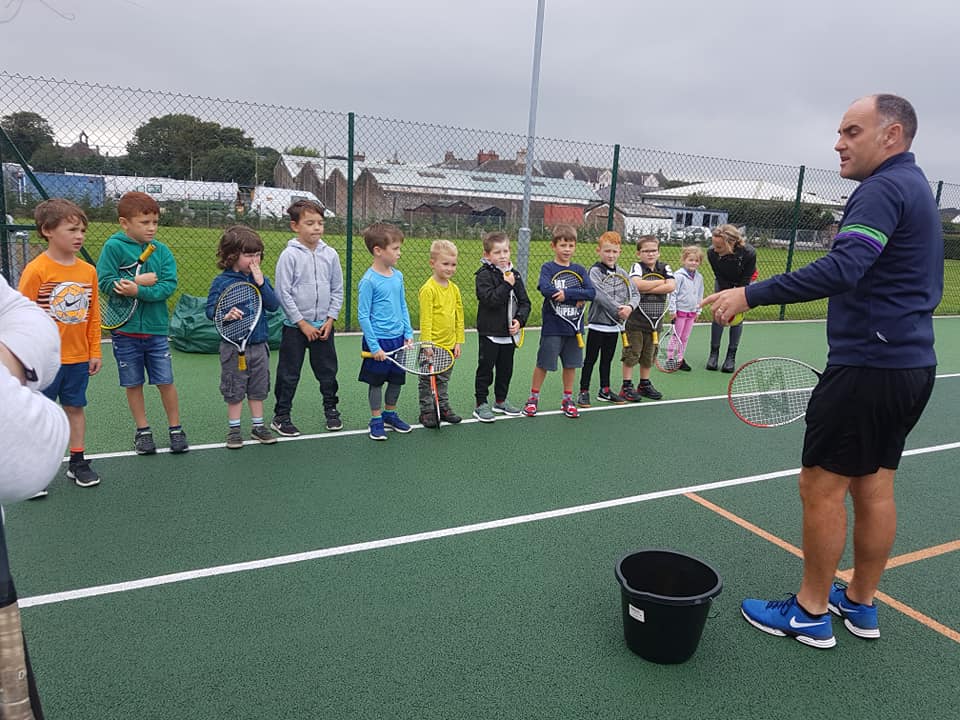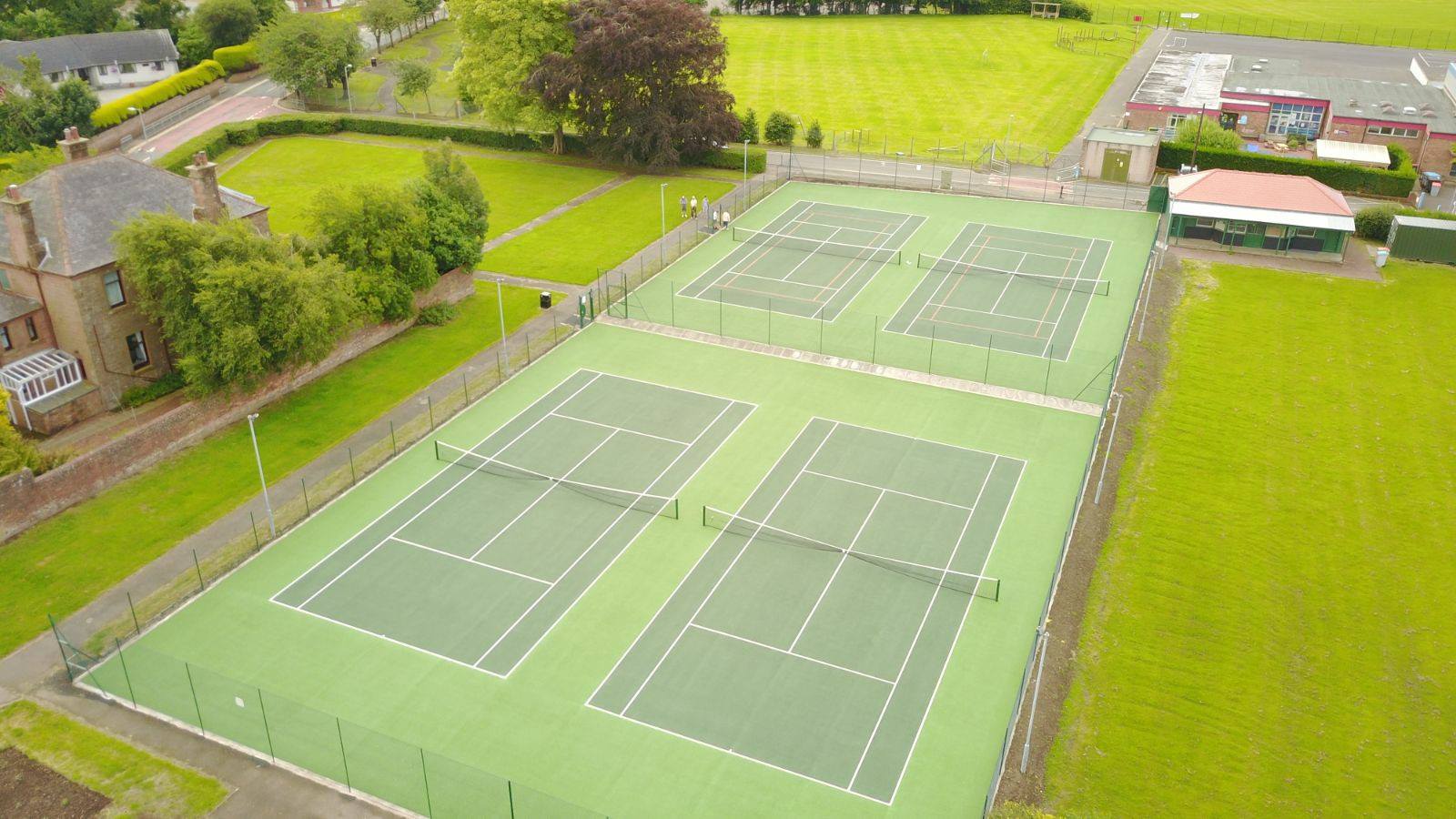 We're running free weekly coach led, family oriented sessions at Annan Seaforth Tennis Club, ANNAN
---
Book in 3 quick steps...
2. Choose a session
Select your preferred available time and book. You can pay online with most major credit cards. Register online the first time you book.
3. Confirmation
We'll send you confirmation of your booking. You'll receive a pin number to access the venue. It's easy!
How to find us
Hecklegirth Seaforth Avenue ANNAN Dumfriesshire DG12 6DX