Club
Councillor visits club to celebrate installation of new nets
Fri, 15 Jan 2021 00:00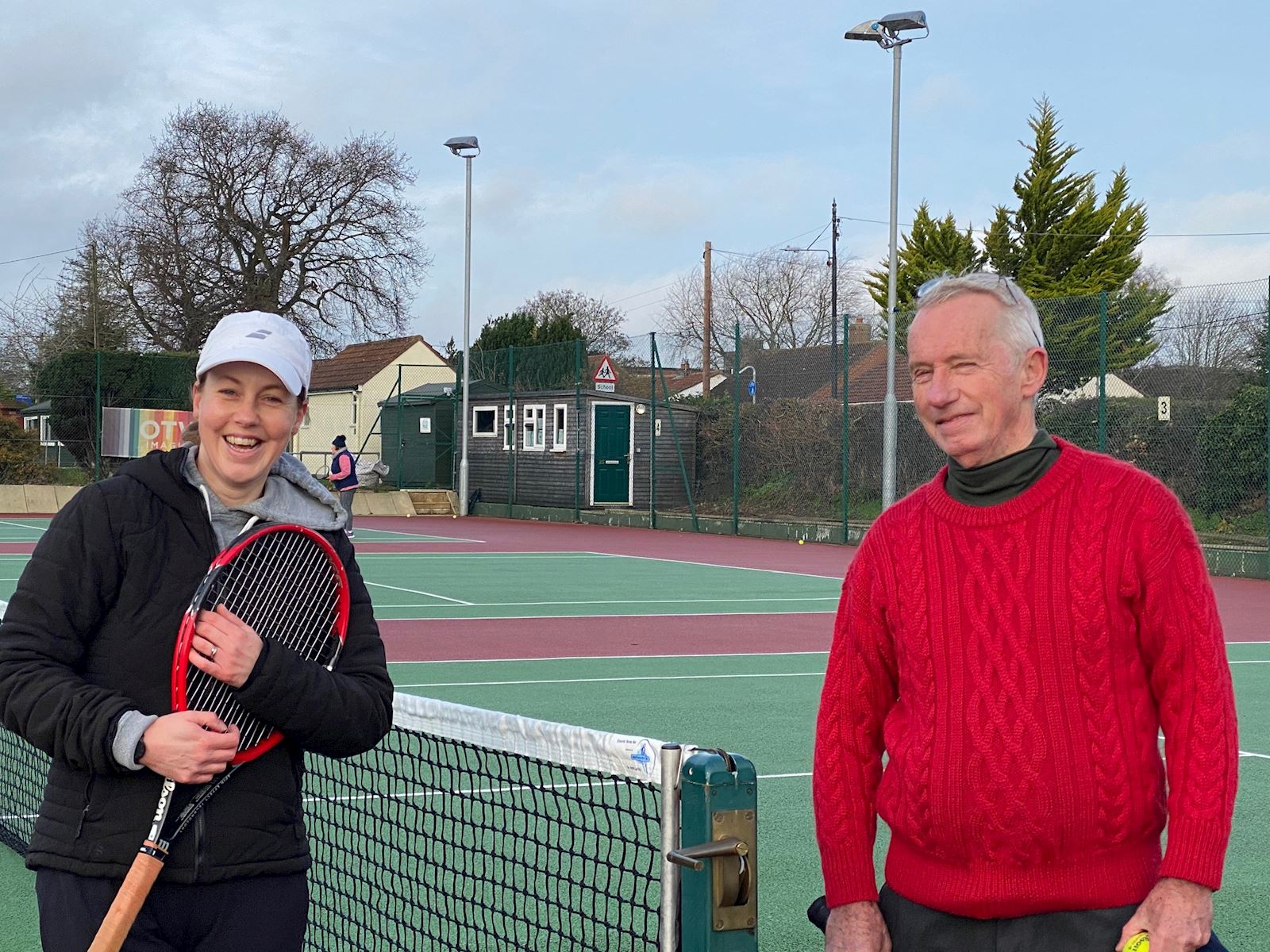 We were very pleased to welcome Councillor David Harrison to Aylsham Tennis Club on Wednesday 16th December to see the nets his kind grant via the Broadland District Council Members Fund had allowed us to buy. While at the Club Councillor Harrison took the opportunity to hone his tennis skills during a knock with club coach Rachael Goldson.
Many of our members have commented on what a great improvement the new nets provide, but there was a bit of life left in the old ones, and these have been donated to Aylsham High School.
We would like to thank Councillor Harrison and all of Broadland District Council for their generosity, which was especially appreciated in these difficult times.