Club
New card entry system installed
Mon, 16 Nov 2020 00:00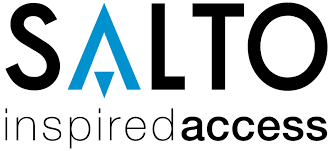 We are pleased to announce that the installation of our new Salto card entry system to our tennis courts has been successfully completed and tested.
The system, which was part funded by a grant from Tesco's Bags of Help, will save the club a significant amount of money each year as we used to have to change the locks and get new keys cut for all members. The new system allows us to activate or deactivate members' cards as they join or leave the club.
All members will have received, or will shortly be receiving, their entry cards ready for when the courts can be reopened once the current lockdown ends. The courts are currently locked to all members as tennis is not permitted during the lockdown.
The system is very easy to use, and full instructions have been added to the website here
Once we are able to reopen members will find newly cleaned courts with newly installed nets on them. The nets were purchased with a donation from Councillor Harrison as part of the Broadband District Council Members Fund, and our old nets have been donated to Aylsham High School.
We look forward to seeing our members back on court as soon as possible.