Junior Coaching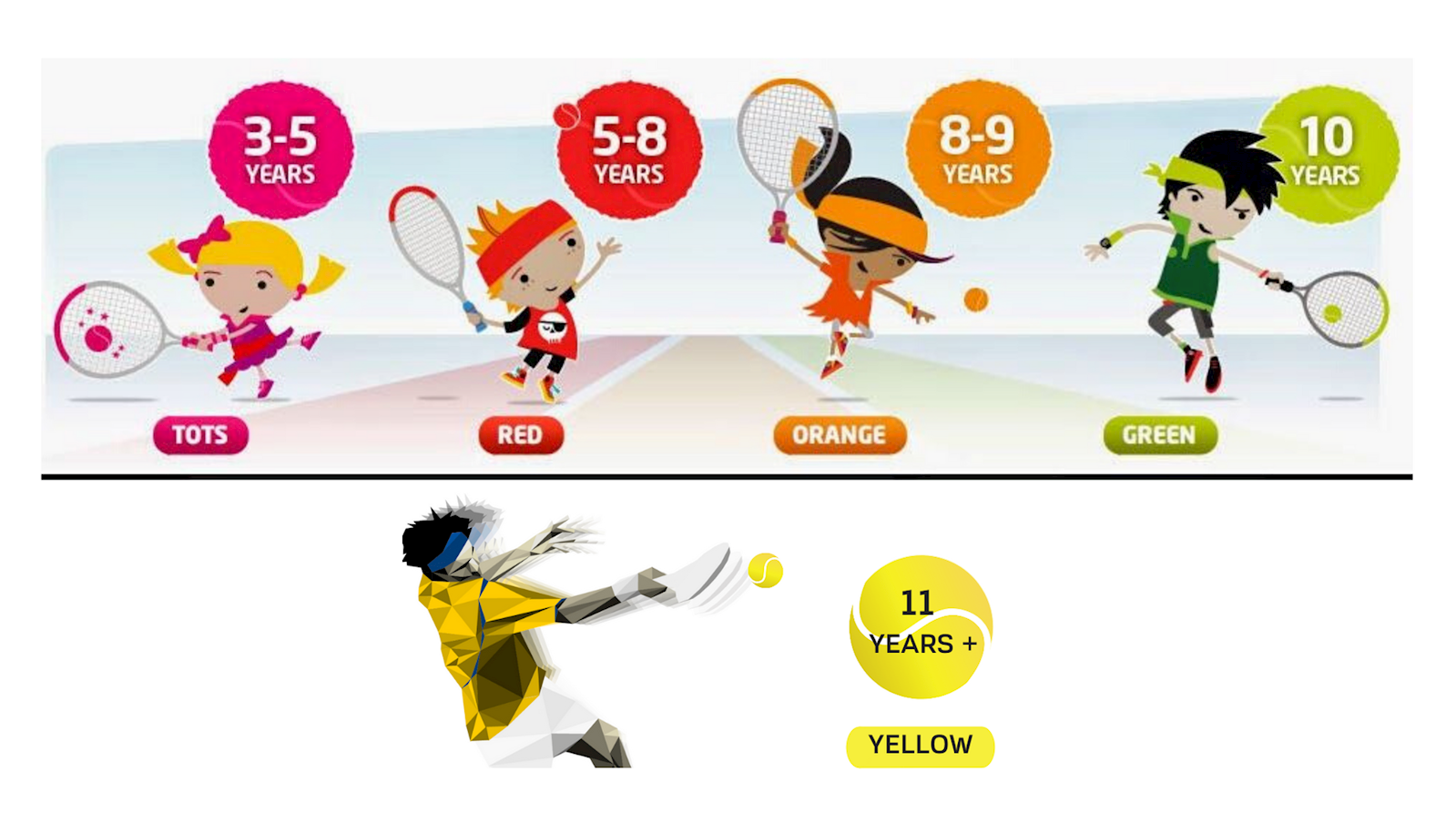 We have a fantastic coaching programme at Baslow Tennis Club which caters for all ages and abilities from the age of 3 upwards. For our younger players, we run sessions using the LTA mini tennis programme which provides the perfect introduction to the sport for children aged between 3 and 10 years. At each stage the game is tailored to fit different age groups with different sized courts and balls. Children then progress through the full ball coaching programme which takes them through to the adult game. Full details about which sessions are suitable for different age groups can be found here
Please note that all players must be members of the club to participate in coaching sessions. Please click here to join.
You can join a coaching course part way through - you don't have to wait until the next block of sessions (providing there are still spaces). Please contact Jen Lewis to arrange your FREE TASTER - contat details below
Please note that due to limitations on numbers there will be no drop in sessions and all groups must be booked and paid for in advance.
Links to book starting Wednesday 8th September
This next block is for the full 14 week term and will take us up until Christmas. We have the flexibility to pay in instalments across the term if preferred so please do get in touch with [email protected] if you are interested in this option. For any session that is cancelled due to bad weather we will always deduct the cost of that session from the next block or issue a refund if that's more appropriate.
Wednesday Mini & Junior Coaching
Tots Tennis (3-5yrs): 3:30pm - 4:00pm (7 week block)
Red Ball Tennis Coaching (5-8yrs): 4:00pm - 5:00pm
Orange/Green Ball Tennis Coaching (8-10yrs): 5:00pm - 6:00pm
Full Ball Tennis Coaching (12yrs and under - for the children who recently moved from the 5-6pm session as directed by Pete)
Full Ball Tennis Coaching (12+ yrs): 6:00pm - 7:30pm
If you require any more information about the Junior Coaching Programme and to find out about a FREE taster sessions please contact one of our team:
Pete Ledbetter: 07497004483 [email protected] (Head Coach)
Jen Lewis: 07971 009 338 [email protected] (Bookings & Enrolment Co-ordinator)
In addition to the normal coaching sessions we run tennis parties at the club for all ages and abilities. The Pavilion can be used for catering and the courts can be booked out (unless club activties are already running). Please get in touch for more information.