Baxter Park and Brookside Tennis Club
Welcome
Introduction
GATLEY's TENNIS CLUB IS OPEN!!
Club nights
Mixed doubles Sundays 7-9pm
Men's doubles Mondays 7-9pm
Ladies doubles Tuesdays 7-9pm
With hand sanitisers, floor markings, signage, and a lot of work prepping the courts we're ready and safe!
50% off all membership packages! Membership runs until March next year!
Adult £45! Child £20! Family memberships from £67.50
At Baxter Park and Brookside Tennis Club you'll find a warm welcome from enthusiastic members and a great clubhouse. There are five courts including a junior court in a calm, secluded haven surrounded by ancient trees.
Click here for our Facebook page.
News
Baxter Park & Brookside Tennis Club re-opened on Saturday 16th May 2020 under restricted conditions.
Latest LTA guidelines are summarised below but please see the link for full details.
- Both singles play and doubles play is now permitted with people from outside of your household, as long as you remain 2 metres apart as far as possible – meaning that four people from different households can now play doubles
-Coached sessions should be limited to groups of no more than 6 people, including the coach(es)
-Players do not now need to use their own clearly marked tennis balls – however, if you choose to use shared balls then extra care must be taken to ensure you do not touch your face during play, and you should clean your hands before play and immediately after finishing (use alcohol gel if required)
- Players should still avoid using their hands to pick up tennis balls from other courts where possible - use your racquet/foot to return them
-Avoid using other equipment such as courtside benches, net handles or court sweepers where possible
Click here for latest Covid-19 guidance for tennis clubs.
Please follow the link for the latest news.
Get in Touch
If you have any questions and would like to get in touch, please email us at enquiries@baxterbrooksidetennis.co.uk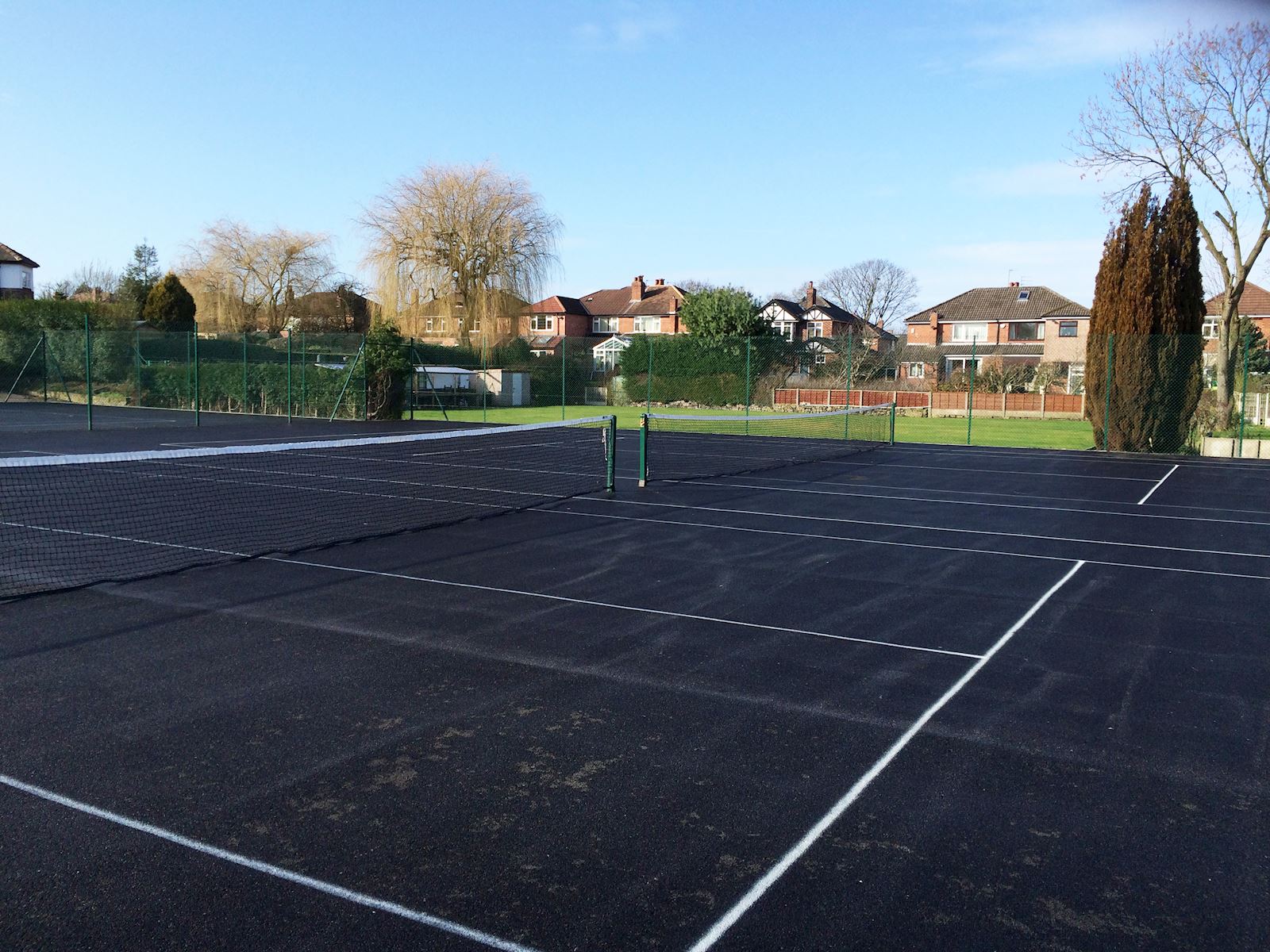 ---
How to find us
Baxter Park and Brookside Tennis Club
Highcrest Avenue
Gatley
Cheadle
Cheshire
SK8 4HD

Get directions