Club
Chairman's Report - June 2019
Sun, 30 Jun 2019 00:00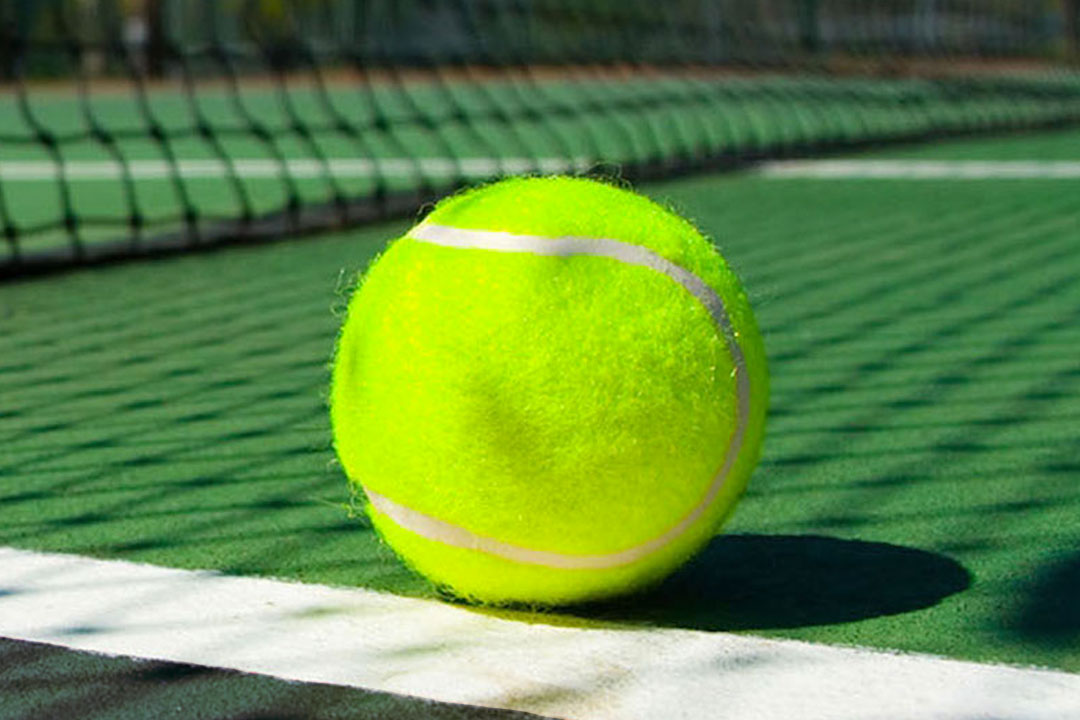 Time flies ! It's six months now 'in the job' as Chairman of your Management Committee (MC) in what has been an extremely busy period with lots of progress on which to update you.
In my last report, we promised to conduct a survey of members on where they would like to see the club in 10 years' time. Many thanks to Alan Thomas who administered this for us and compiled the results and thanks to all of the 92 of you who took the time to respond. This is a good representative sample from the membership and gives the MC a great insight into where we are and what should be our focus for the future. I attach the results of the survey, including the full unedited comments received. From this we have taken the following key points:-
Maintain the ethos of the club whilst continuously improving...... This came in at #1 in the survey and the MC fully agree that this should be our priority. We believe that our ethos is, and should continue to be, that we are are a small, welcoming, friendly, youth and family oriented club with great facilities. We aim to maintain a healthy balance between team and social play with strong coaching available to all. To continue to rely on enthusiastic volunteers to run and maintain the club to help control costs and to keep membership subscriptions low. We are also committed to manage sound finances to cover the cost of improvements and to secure the long-term future of the club in the best interests of all members. We strongly believe that having an active and varied social programme is a valuable complement to this. So what improvements can we make ? Firstly, it is very pleasing to hear from many of you who responded (see attachment) that the club is felt to be in good shape and well run. Thank you for these kind words, it keeps your MC motivated to know that you think that we are doing a good job. The second highest priority in the survey was:-
To Attract New Members...... Unfortunately we have seen membership numbers decline from around 550 to just under 400 in the last 5 years. This is a major threat to our club. Sandy Chidwick asks non-renewing members their reasons. Thankfully it is not 'dissatisfaction with the club' that is stated, but more usually that these people 'just do not use it'. Many other clubs, tennis, bowls, golf, etc. face the same issue and we can learn from them how to turn this around. We recognise that we must be more proactive in marketing and recruitment as it is clear that otherwise we will continue to see this steady decline.Our ageing demographic will exacerbate this and so we hope to attract more youngsters and families to address this. Accordingly, we have updated our publicity brochure and have arranged for 9000 of these leaflets to be delivered to every home in the local area by mid June. Thanks to Paul Duckworth and Charlie Neilson for helping to organise this. In the past what we have found to be most effective is personal contact. So please do try to persuade your family, friends and neighbours to join our great club. Plenty of spare leaflets are available, please pick a few up and help us to recruit. New members are key if we wish to maintain and improve our facilities and keep membership fees low. Also, of course, we must work hard to retain existing members.
Playing Surfaces...... Quite a few respondents suggest that we consider clay courts. We agree the need for softer surfaces to protect our joints but also have concerns over the high maintenance that comes with clay. Technology in this area is constantly evolving, so Kim Martin, Carole Bacon and the Tennis Committee have agreed to investigate all options available and to make a recommendation later this year.
Additional Courts...... Apart from some peak times during the annual tournament, court availability has not been a major issue. This could change if we are successful in attracting many new members. We have noted the comments on not 'squeezing in' an additional court into the existing grounds. When the survey was sent out, that was (correctly) seen as the only way to accommodate. Since then, we have received a very generous offer from Richard Ashness to donate a parcel of land that he owns. It lies the other side of the Church Landway directly opposite Court 5 and could easily accommodate one or two additional courts. At this early stage we are planning to investigate the legal costs of the transfer and ongoing maintenance.
Clubhouse........ Not much commment on this in the survey, unsurprising perhaps as despite being over 50 years old, due to continued maintenance it remains in fair condition, is fit for purpose and the envy of many visiting clubs. The last condition survey 5 years ago estimated its life to be 15-20 years and the replacement cost is around £300,000. For many years we have been putting money aside to allow for this, but we are now investigating whether there is another viable option. That would be to increase the annual maintenance budget to enhance and extend its life. For example, replacing the roof and windows and upgrading the kitchen, bar and toilet/shower facilities over the next 10 years. This would also avoid the serious disruption that would be involved with full replacement.
In summary, we will work on the above key points and evaluate what we see as the best way forward. We aim to bring this back at the November AGM. There are also some useful smaller ideas for improvement from the survey comments that we will also consider in Committee.
2019 1st Half Review.
Tennis...... Team-wise, we entered 5 Ladies', 4 Ladies' Vets, 2 Ladies' over 60s, 3 Men's, 3 Men's Vets, 2 Men's over 60s, 1 Men's over 70s and 3 Mixed in the winter leagues. Ladies' 1 won their section but lost the divisional final, Mens' 1 won their section and the divisional final and Mens' 2 won their section but lost the divisional final. Mens' & Ladies' team practice nights have had problems from January to March, with a number of members being unable to play, if you have any suggestions to alter/improve these sessions please contact Kim Martin. The tournaments are progressing well and there are many informal friendship groups that organise their own social tennis rotas. Club social sessions this summer are underway with Wednesday and Sunday social play going well, thanks to Neil and Anne Buscombe. We have a regular group of players of varying standards and welcome anyone else who would like to join in. A buffet lunch is available each week and the bar is open. Hopefully the improved weather will encourage more members to get out on court. Coaching from our partners MTA (Maidstone Tennis Academy) continues to encourage youngsters into the game and improve the playing standard of all who partcipate.
Social...... 2019 is a big year for us as we celebrate 40 years since the club was founded. The MC has put in a huge amount of work to organise a fantastic free event on 8th June that we think will work for all members, family and friends. I thank them all on your behalf. Janet Perrett has managed to track down and invite Founder Members who are no longer current playing members and invited them to join us for the celebration. We will raise a toast to all Founder Members on the day. Hopefully the weather will be fair, so fingers crossed and hope to see you all there. There is also the dinner dance at Bearsted Golf Club on 5th July in aid of the Chairman's Charity, MNDA (Motor Neurone Disease Association) , thanks to my wife, Sheila for organising this. Please come along with your friends and family if at all possible for a great night out.
Sadly, the Social Committee has resigned this year. Heartfelt thanks for the sterling contribution that they have all made to the club over the years. They have organised some wonderful events and provided great catering support and this has been very much appreciated. The social side is a vital element of our club's success and ethos and we will ensure that we will always have a varied programme of events. The very successful Bridge Club continues. We aim to have a new team in place by the end of the year. Volunteers needed, please get in touch if you can help.
I hope that you have found this of interest and are encouraged by our vision and plans. I am grateful to be working with an excellent, supportive and committed MC. We are all genuinely working hard in what we believe is in the best interest of all members and to secure the next 10 (or even 40 !) years.
Kind regards,
David Burton, Chairman