Club
Club Captains Report – November 2019
Sun, 10 Nov 2019 00:00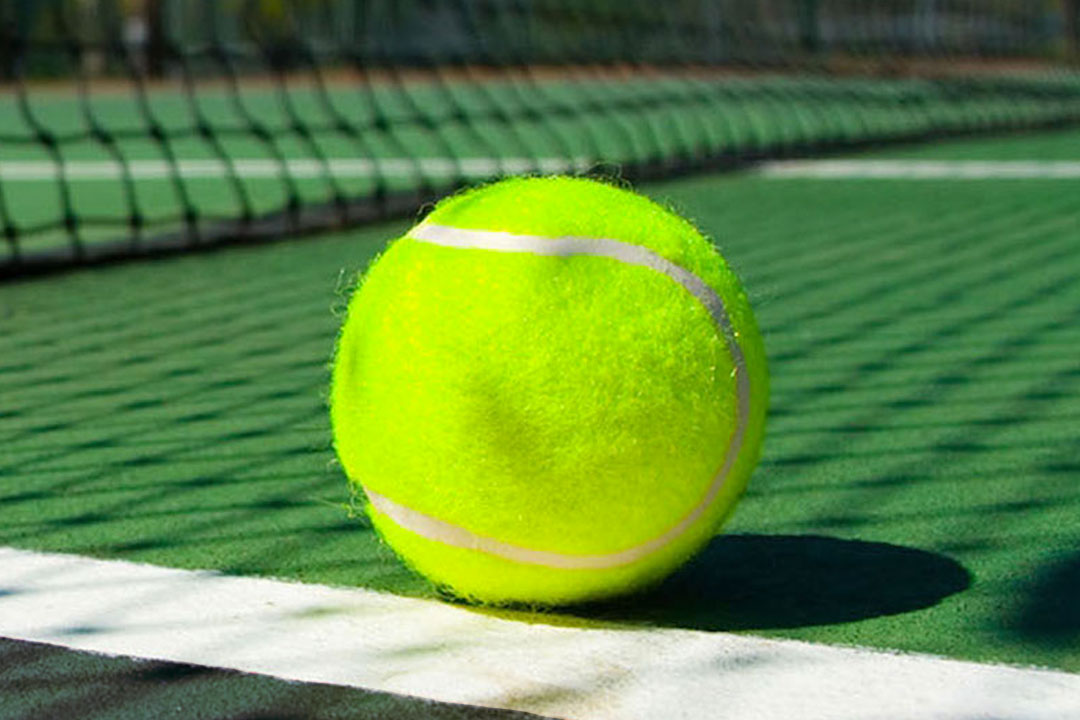 Committee
I would like to thank all the committee for their hard work throughout the year, Carole, Pam, Heather, Lee, Mandy, Anne, Viv and Paul. Mandy is stepping down from her role as M&D fixtures secretary and we will therefore need a new M&D fixture secretary. We also still have to fill the Men's Captain and Coaching Organiser positions. If anyone would like to join the TC in any of these roles, please speak to Carole or Kim.
Team Results
It seems like a long time ago now but it was great to see Men's 1 and Men's 2 in finals last winter. Unfortunately, they both lost the final but will have gained a promotion. In the summer, Men's 2 also won their M&D division.
Due to more members wanting to play team tennis, we have increased the number of teams this winter to:-
Kent League - 5 Ladies, 5 Vets Ladies, 2 over 60's ladies and, new for 2019, 2 Ladies in M&D League.
Kent League - 4 Men's, 4 Vets Men's, 2 over 60's men's, 1 over 70's men's
4 Mixed in the Kent League
2 Combi in the M&D League. This is a very popular format and it has been lovely to see the players posting results and comments on the Facebook page.
Tournaments
This year all senior tournaments took place and during the summer the matches were played on time. We did have an unusually large number of matches conceded this year due to injuries and we hope that everyone who had to withdraw is now recovered.
Finals' weekend went well; being blessed with good weather always helps. Thanks must go to Lee for taking on the David Bailey role of official photographer. Thanks also to the players who mostly arrived on time and were very accommodating in allowing us to bring matches forward a bit.
There was not a great entry in the junior tournament and this has been the case for a couple of years now. The TC will be looking at how we can reverse this trend for next year.
Overall, the tournament finished on time and everyone was able to enjoy the BBQ and presentation of trophies. Thanks must go to everyone who provided cake, served in the kitchen, ran the bar, cooked the food and did all the other little jobs that needed doing. For events like this to run successfully, it takes a lot of work behind the scenes.
At our TC meeting on Thursday 21st, we will be reviewing the tournament so that we can continue to improve the format. One discussing we will be having is around the trophies awarded. If anyone has any suggestions as to how the tournament could be improved next year, please speak to Carole after the meeting or email Kim or Carole.
Finals weekend will be 5/6 September next year.
Social Tennis – Report by Anne Buscombe
Wednesday Social Tennis last winter was well attended, with five courts in action most weeks. Members chose to attend on a weekly or fortnightly basis and the play was organised by Trevor Norris, Lori Bird and Sandra Weedon. My thanks to them for running successful and enjoyable sessions.
Sunday winter tennis attendance was varied due mainly to the weather conditions, but a nucleus of members played regularly.
Wednesdays during the summer saw an increase in regular players, as did Sunday Social. A highlight of the Sunday sessions was the provision of a delicious buffet lunch each week. A big thank you to everyone who volunteered to provide the lunches; they were very welcome.
In the summer, Wednesdays run from 7.30pm to 9.30p.m. and Sundays from 10.30am to 1.00pm. The bar is open at the end of each session.
Wednesday winter tennis is underway again this year and has made a good start. There has been some positive feedback about the standard of play and the organisation. We look forward to seeing this carry over into the summer.
Other News!
A sub-committee has been set up and is currently reviewing the types of court surfaces. We are finding out as much as we can about the positives and negatives of the different surfaces in order to make an informed decision about whether to make changes at BTTC. Having spoken to a number of clubs in Kent we have decided to "try out" 4 different surfaces, at 4 different clubs:-
Artificial Clay – Sevenoaks
Tiger Turf (Astro) – Avenue
Carpet – Herne Bay
Rubber – Blackheath
Arranging dates for the committee to play on the courts is proving difficult due to league matches but we will get there. The sub-committee will produce a report for the TC, who will then make a recommendation to the MC.
Coaching Report
The coaching initiative at the club is in partnership with Maidstone Tennis Academy (MTA). Prior to MTA the coaching was provided by members of the club who were qualified coaches. When the coaches decided to retire it was necessary to develop an alternative coaching arrangement. The coaches from MTA are not members of BTTC and have no input on the running of the club. Although they are consulted on the future of coaching, all decisions are made by the Management and Tennis Committees. Clearly coaching is an important part of a tennis club and this supply partnership has proved to be a real benefit to the club.
Two squads of 4 players receive coaching from Alex on Thursday evenings: 7 - 8 and 8 - 9. All sessions except one between September and December are over-subscribed. The sessions finish on 12/12/19. It is anticipated that these sessions will continue in 2020.
There is one session for ladies teams on Saturday mornings between 10.30 and 11.30. The coach is Alex. They are oversubscribed as there is one session only.
All the adults who receive coaching very much enjoy the sessions and players are improving as a result of Alex's coaching.
An introductory session for beginners took place on 28/9 for approximately 1 hour 30 mins. The aim of this session was to encourage new members or those who wanted to join but lacked experience to have coaching before joining. Alex had said that he was prepared to attend without payment but with the agreement of the MC he was paid £30. 16 players signed up for a six week course: 9 members and 7 non-members. They were divided into 2 groups according to ability; between 11.30 am and 12.30 pm and 12.30 and 1.30 pm. In view of the numbers, I checked court usage during this period which was low and therefore Alex is able to use 2 courts for both sessions if he should need to.
Originally these additional sessions had been requested for Saturday afternoons but due to matches and challenges around coach availability, it was decided to have these sessions in the morning. Although some club members are no longer able to have coaching on a Saturday morning due to the beginners coaching, the MC decided to prioritise coaching for beginners and new members in line with the club's current recruitment drive; looking at the longer term sustainability of the club.
I have received excellent feedback from those who are attending the beginners' sessions and some have enquired about signing up for a second course at the conclusion of this one.
MTA has freely supported the club on other occasions when requested. Adrian and 2 coaches attended the 40th Anniversary celebrations at my request and conducted fun coaching for 2 hours and then took part in an exhibition match.
Alex and Carl also assisted the club at Bearsted Fayre for 2 hours in the afternoon.
The following additions to the report have been provided by Adrian Moll, Director of Tennis for MTA.
Alex is really enjoying coaching all the team members and new to tennis players he is helping. A huge thanks to many keen team members and particularly Viv for initiating all the Saturday beginners.
Alex and I much enjoyed the club's 40th birthday celebrations. It was great to catch up with current and past members, especially John Hoskins who has done so much for BTTC in the past.
The junior coaching is thriving with 2 groups on a Monday being coached by Carl, 2 on a Tuesday being coached by Alex, 3 on a Friday (Carl) and 2 on a Saturday morning (Alex). There has been significant growth in numbers of juniors having coaching and we are encouraging those who are keen to join the club, particularly as families so that they can make the most of the fantastic facilities.
In 2016 April after we first started working with BTTC there were 2 sessions with 31 children playing. Now, there are 4 sessions with 59 children playing. Although the juniors do not have to be members to receive coaching, the new arrangement that the Committee put in place where junior non-members pay a £10 per term court fee, has resulted in the club receiving £410 in March, £430 in July with this term's to be paid by December.
This increase in hours and numbers over time has allowed us to form a clear pathway for coaching; resulting in more choice for parents and ensuring that the older juniors can play at a slightly higher standard. The next step is to work with the Committee to encourage those better juniors to become members, if they are not already, and come to Social Tennis
The junior camps continue to be popular in the holidays and the club receive a proportion of the fees from this as well.
BTTC is a great club and our thanks go to the Committee for all of their support and especially Viv for encouraging so many newer members playing.