Coaching
Oaks Primary Academy Fun Day
Mon, 13 Jun 2022 00:00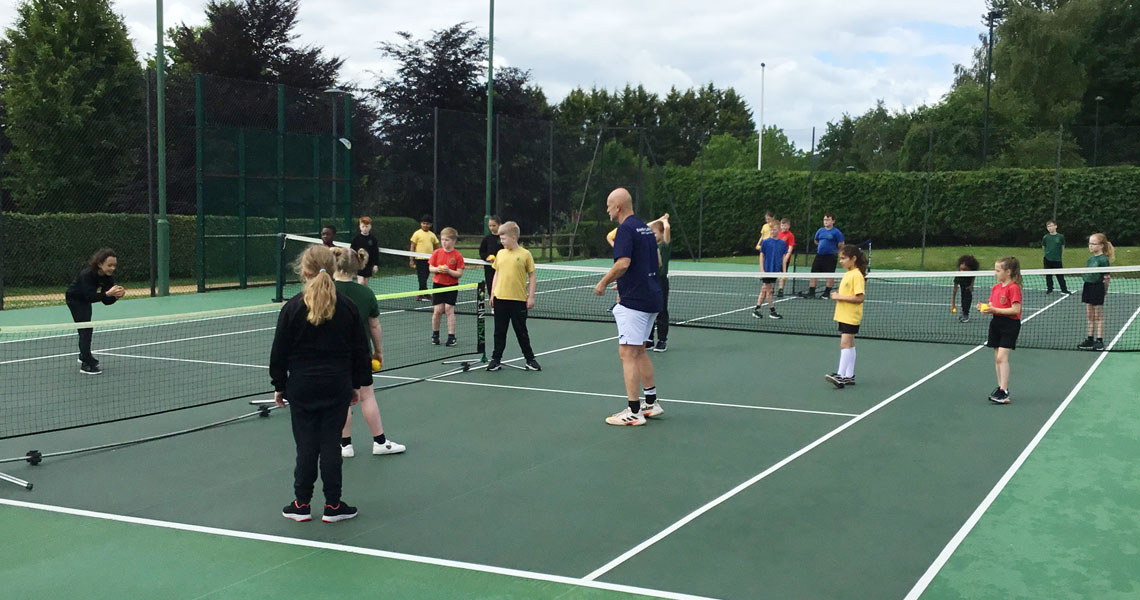 On Wednesday 8th June, Blue Jays from Oaks Primary Academy came down to the community court at our club and had a fabulous two hours of fun with Adrian Moll (MTA). The excitement started with the journey from school to the club in a minibus and they were in awe of the club when they arrived - 'Wow, 5 courts Miss'! The first thing they wanted to do was to eat their packed lunch in the sunshine!
Adrian was ready for them, with the mini tennis nets set up to enjoy some fun ball skills. Ollie had been watching some play on the other courts and asked Aid if they could play like them! By the end of the 2 hours, guess what? They all had a racket and were able to have a mini rally over the nets. They were shattered but happy and quietly ate their lunch before returning back to school, whereupon they couldn't wait to take their class teacher out on to the playground to show her all their new skills. Apparently they had maths in the afternoon but were all virtually falling asleep!
A huge thank you to Adrian for giving up his time for free to give our children an amazing experience, thank you to Kim for supporting the event and being on lunch duty and the biggest thanks go to our amazing children who were so well behaved, loved every minute and are asking when they can come again!!