Club
LTA Meritorious Award/Charity Tournament - John Dixon
Tue, 19 Oct 2021 00:00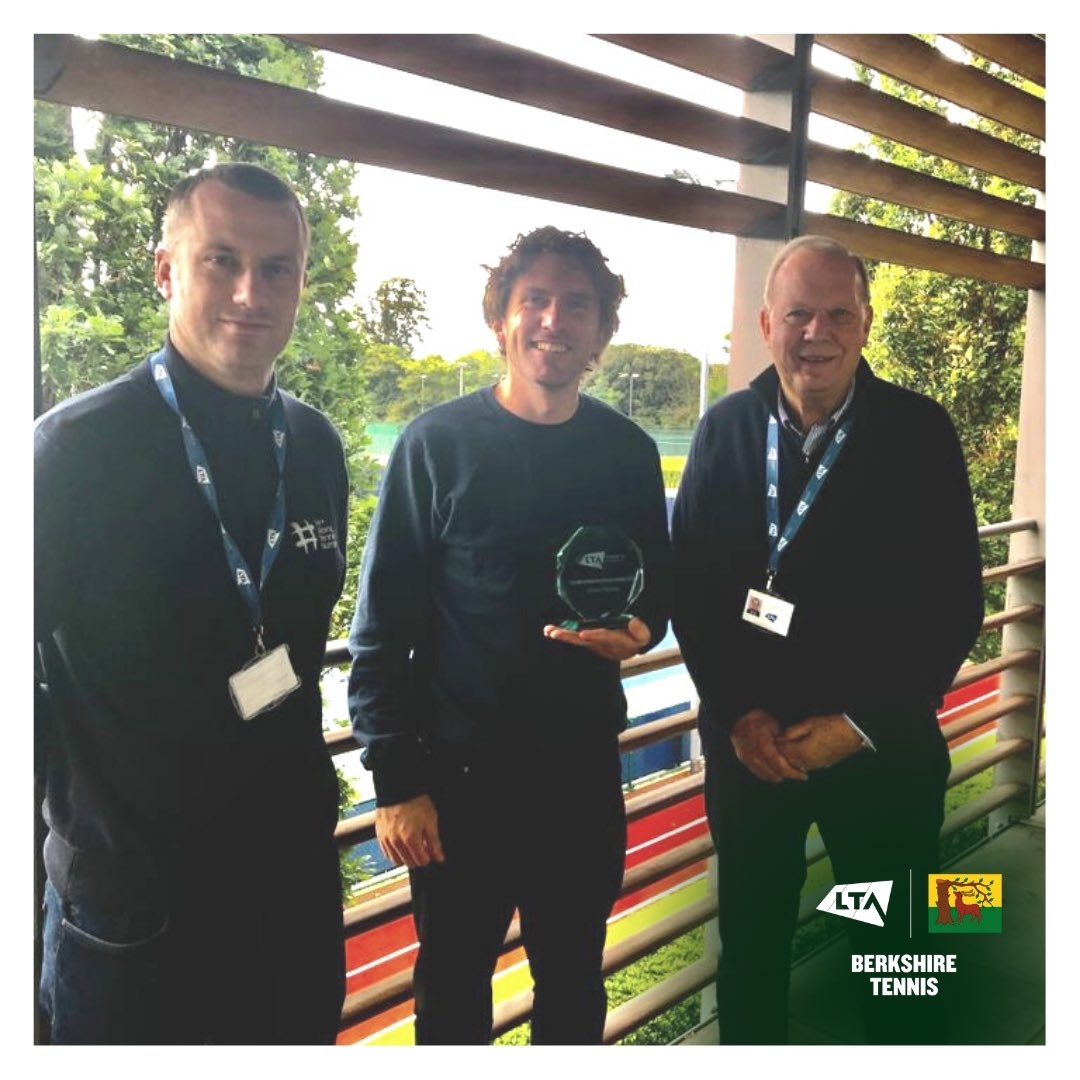 Harry Johnson collecting the LTA Meritorious Award on behalf of his uncle John Dixon who sadly passed away last year. The prestigious award was presented at the National Tennis Centre by Keith Carder (Head of Competition) and Dave Rawlinson (President).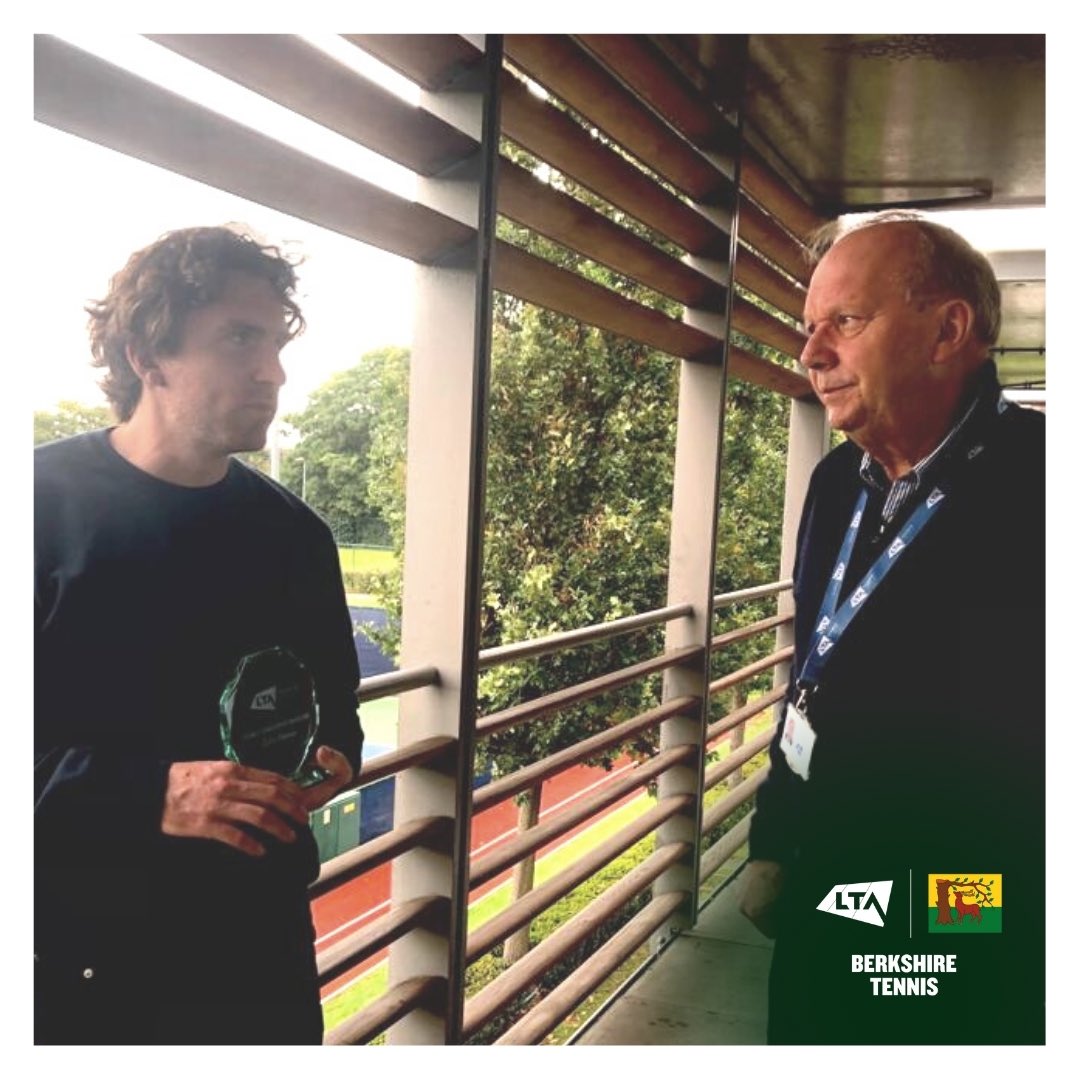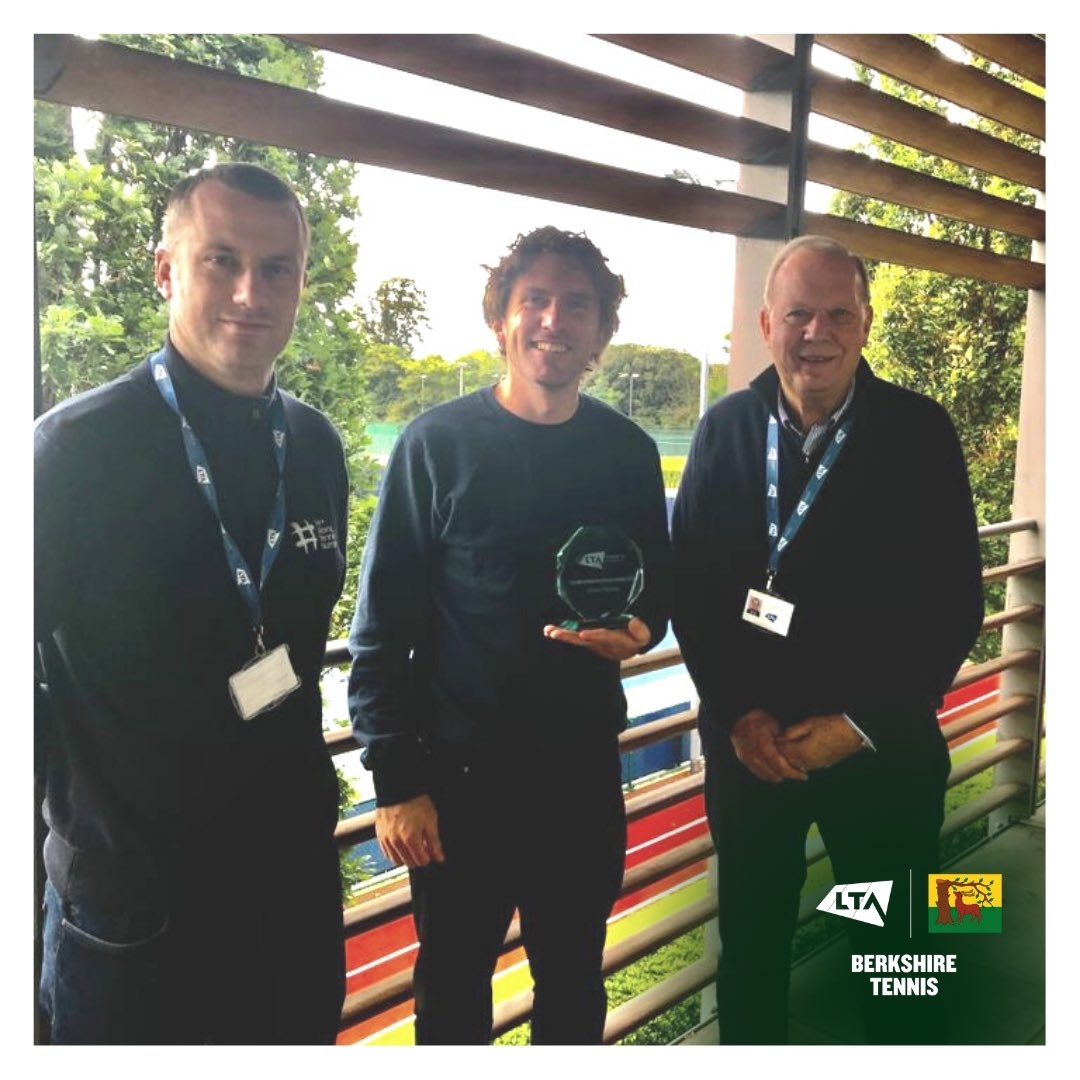 Most of you will have known John as the Chair of the Berkshire League Committee and for his responsibilities in overseeing both the Berkshire Winter League, and the National League (formerly Team Tennis), for both adults and juniors.
John had a true passion for tennis and was always looking for ways to improve the standards of competition. He worked closely with the LTA Competitions department and was a key supporter of the doubles measure, as way to provide a more accurate measure of ability.
In 2020, the LTA launched the new ITF World Tennis Number player rating system where players can have both a doubles and singles rating, although unfortunately John will not be able to witness this since its launch has been delayed due to the pandemic. The exciting news is the ITF World Tennis Number will replace the current LTA rating system for all tennis players aged 10+ in Britain early next year.
---
Bracknell LTC Tournament in Honour of John Dixon - August 2021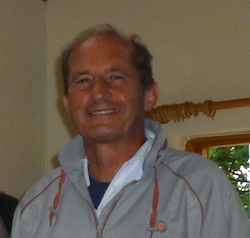 The club had a very successful afternoon and evening. The initial stage of the tournament was run as a round-robin event, with all players going through to either the knock-out stages or to play-offs. The final was closely contested between Lizzy/Nigel and Gavin/Virginia. Spectators were thoroughly entertained and delighted (I'm sure) that Lizzie defeated her dad (sorry Gavin!) to take the cup.
The tournament itself was brilliantly and professionally managed by Angela Davey, with many compliments that it had been run smoothly and effectively.
After the presentation and an enlightened speech by Maggie, who held it together until almost the end(!), there came the food - lasagne al forno, both meat-based and vegetarian.
Two ladies in particular need to be thanked - Rachel Speight and Lesley Walton, who meticulously pre-planned and gave up their afternoon - they would have otherwise joined in the competition.
The bar had opened earlier (thank you James) and provided a vast selection of beverages to accompany the food. A dessert then followed - one that John himself had produced for one of his many gourmet Christmas dinners, featuring, of course, much alcohol!
We managed to raise a total of £420 for the Dan Maskell Trust that afternoon. Due to various holidays and difficulties, the monies have only recently been transferred into the JustGiving fund, hence the reason for delaying this email. The (automated) reply from JustGiving stated:
"Thank you for supporting the Dan Maskell Tennis Trust. Your donation will be used towards our grant aid programme for specialist tennis wheelchairs, tennis equipment and grants for individuals and groups."
I'm sure John would have been appreciative of the event, and that it was not only attended by his tennis friends, but that his skiing friends journeyed especially to be with us, and that the Friends of Lily Hill was also represented.
Thank you to you all, and here's to next year!