Club
LTA 8U County Cup 2022
Sun, 13 Mar 2022 00:00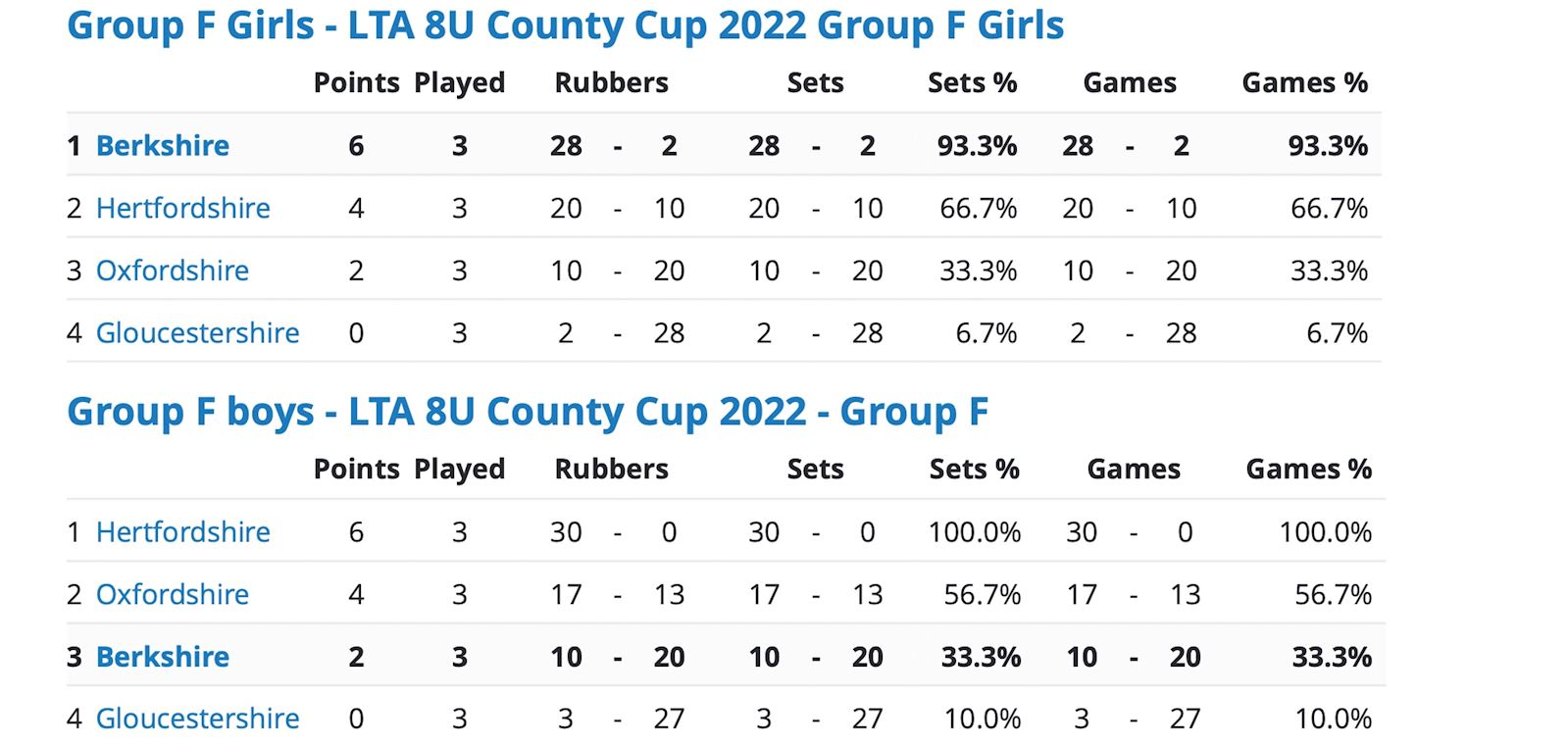 Group Champions for Berkshire 8U Girls Team! 🎾🏆🥇
LTA 8U County Cup 2022 took place at at The White Horse Leisure & Tennis Centre on Sunday 13/3/22. Both of our Boys and Girls team were in Group F. This event was a great oppotunity for our young players to experience county team competition.
The Girls team won their matches against Hertfordshire, Gloucestershire and Oxfordshire meaning that they are the group Champions 🏆🎾
Team: 🏆 Li 🏆Briony 🏆Hope 🏆 Georgia
The Boys team had some tough matches against Hertfordshire and Oxfordshire but won their match against Gloustershire resulting in 3rd place overall. 🥉. Team: 🎾 Aaryan 🎾 Ajit 🎾 Zen 🎾 Orry
Fantastic results for Berkshire teams and a great team effort by all.
Many thanks to the team captain Nigel Mann, assitant captain, Jamie King, and to all the players for representing Berkshire and parents for your support.
For full results - click HERE