Club
Support Package Announced by the LTA
Fri, 03 Apr 2020 00:00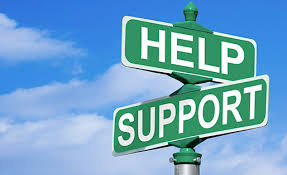 03/04/2020
The LTA has today announced a multi-million pound package of additional funding and measures to support those involved in tennis in Britain through the impact of the ongoing coronavirus (COVID-19) crisis.
The comprehensive package, which has been developed by the LTA in consultation with Tennis Scotland and Tennis Wales, will make additional support available to tennis venues, coaches, officials and players to the value of up to approximately £20m, with the goal of ensuring that tennis in Britain emerges from this period in as strong and healthy a position as possible, and that the sport is able to resume its unique role in keeping the nation active as soon as conditions allow.
The funding and support will aid those who have been most severely affected by the pandemic, many of whom have seen their income streams reduced while still needing to pay bills and support families. The focus is on protecting the grassroots of the sport, but measures have also been put in place to support professional British tennis players and coaches, including financial grants for some lower ranked players who depend on limited tournament prize money to continue in the sport.
It adds to an existing programme of investment and support that the LTA has continued to make available both during and after the pandemic as part of its strategy to grow tennis and open it up to many more people.