Club
Free Family Coaching
Thu, 13 Jun 2019 00:00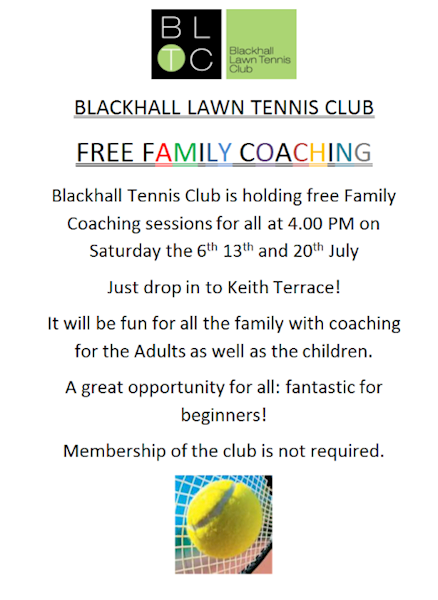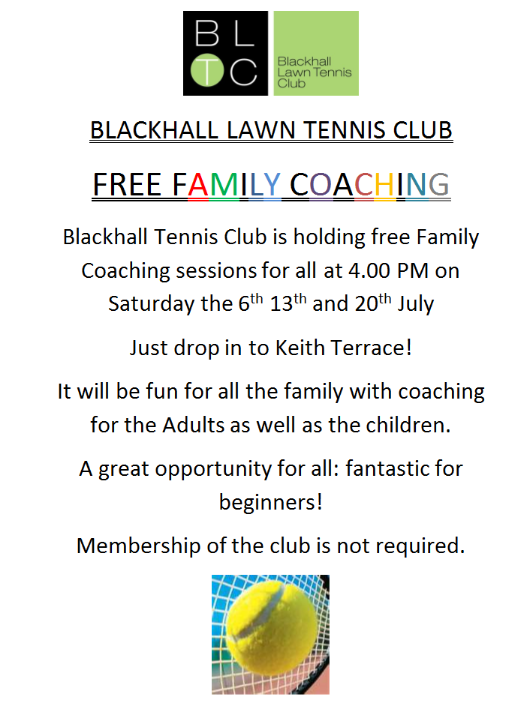 Blackhall Tennis Club is holding free Family Coaching sessions for all at 4.00 PM on Saturday the 6th, 13th and 20th July.
Just drop in to Keith Terrace!
It will be fun for all the family with coaching for the Adults as well as the children.
A great opportunity for all: fantastic for beginners!
Membership of the club is not required.