Coaching provided by Newton Tennis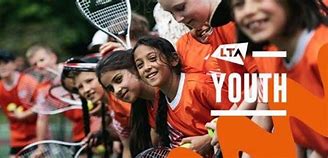 We offer group coaching & 1-1 coaching for adults and juniors. Plus summer holiday camps for kids - click the "Holiday Camps" tab at the top of this page for more details.
Click on the link for details of all current group coaching running at Blaydon Tennis Club.
---
Our coaching staff:
Jonathan Newton 07970167234 Head Coach, Level 4
Ian Pearson-Brown 07852898799 Assistant Head Coach, Level 3
Remi Carriot, Coach Level 4
Anthony Reynolds, Coach Level 4
Andrew Clark, Coach Level 2
Alex Permain, Coach Level 2
Assisting are Matthew Corder level 1, Anthony Wilson Level 2, Claudia Lee Level 1 and a number of tennis leaders.
---
Please note, non-members can attend 1 block of coaching sessions to experience the sport and our facilities, but must join the club if they wish to participate beyond that.
There is the option of a Coaching Only membership package should you wish to attend the club only for coaching.
If you would like to join our club please contact our Membership Secretary
Email : [email protected]
They will be able to advise you on our different membership categories; one of which we are confident will meet your needs.