Welcome to
Blaydon Tennis Club
Re-opening of Blaydon Tennis Club site
Following the relaxation of the lockdown rules the club is now open.
From September 2020, latest LTA Guidance:
For informal social play, group size is limited to a maximum of six people by law
Organised tennis activity for larger groups, including coached sessions, club nights and competitions is permitted by the Government as an exception to the limit of six, and so can continue, provided that venues, coaching providers and event organisers follow LTA COVID-19 secure guidelines.
From Friday 18 September, in specified areas of the North East of England, spectating should not take place at tennis activity. Supervision however, can continue, and so where attendance of a parent/guardian (non-participant) is required, or a carer for a disabled player, it is permitted, but should be off court and limited to one per player where possible.
Tennis activity in areas of England with local restrictions may continue as it previously did so and as is permitted elsewhere in England, subject to it being done so in line with the LTA guidelines for players, venues, coaches and competitions.
Anyone taking part in or running tennis activity should however be aware of whether they are in an area with local restrictions, and if so what the restrictions are as they may impact on aspects of the activity beyond the tennis court, such as restrictions on travel, socialising with people outside of your household off the court (e.g in venue clubhouses)
Members must book a court in advance using the booking option in the above menu or the Clubspark Booker app. This will allow the club to track and trace others who may have come into contact with someone who has become symptomatic with Covid-19.
Please ensure you bring sanitising equipment and observe social distancing guidelines.
https://www.lta.org.uk/globalassets/news/2020/lta-guidance-for-tennis-players---covid-19.pdf
A copy of the Covid-19 Risk Assessment can be found under the Policies tab. Please ensure all members familiarise themselves with this document.
Stay safe and well.
Welcome to Blaydon Tennis Club.
We are a friendly and welcoming club, situated in the beautiful Derwent Walk Country Park.
Founded in 1922 as 'The Blaydon Wesley Guild Lawn Tennis Club', the club merged with 'Blaydon Methodist Tennis Club' in 1961, before moving to its current and enviable premises in June 1999.
With 9 floodlit all-weather courts, no floodlight curfew, plentiful and free parking, top class coaching, a pavilion and sheltered viewing area, Blaydon Tennis Club is really the place to play in the North East.
We welcome all ages and abilities, members and non-members.
Whether you want to play for fitness, fun or to develop your skills to a competitive level, we can cater for your needs and provide you with an experience that you will want to repeat again and again.
Come and join us.
We are always on the lookout for new players of any standard and we know we can offer you an experience you will enjoy.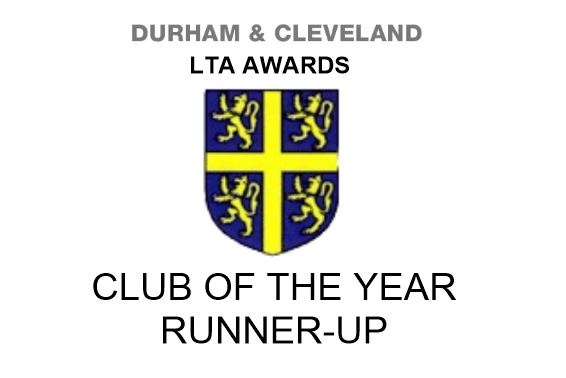 ---
INTERESTED IN BECOMING A MEMBER?
CONTACT:
Membership Secretary - Helen Clarence
Email : [email protected]
She will have the latest pro-rata rates and will be able to tell you if we are currently running any promotions or can offer additional discounts eg. multiple applications, unemployed.
or
How to find us
Blaydon Tennis Club
Derwenthaugh Park
Spa Well Road
Blaydon on Tyne
Tyne and Wear
NE21 6JA

Get directions