Old Clubhouse Refurbed
Sun, 21 Feb 2021 00:00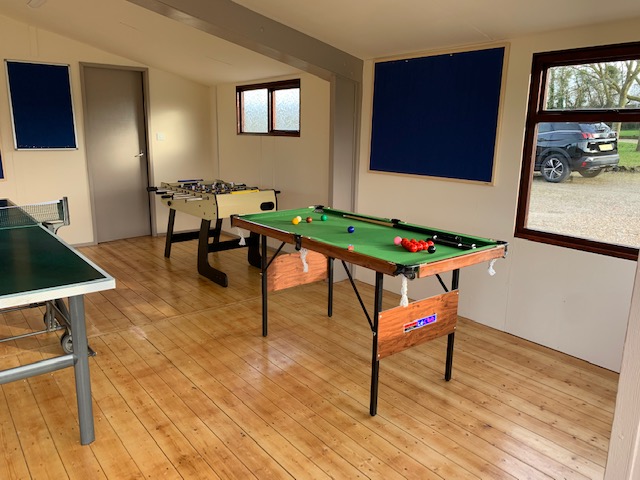 Over the current Lockdown the Old Clubhosue has been transformed into this Amazing new Gameszone.
It has been fully insulated, and fully re painted and the floor varnised.
So much hard work has gone into this and a massive thank you to Dawn and Bob for all the work they have put in.
We have kitted it out in a play kithen, Table tennis table, football table, air hockey table and snooker/pool table.
We hope once you are able that you will enjoy spening time in the Gameszone.