Club
Dunstable Tennis Club Closed Tournament
Thu, 16 Jul 2020 00:00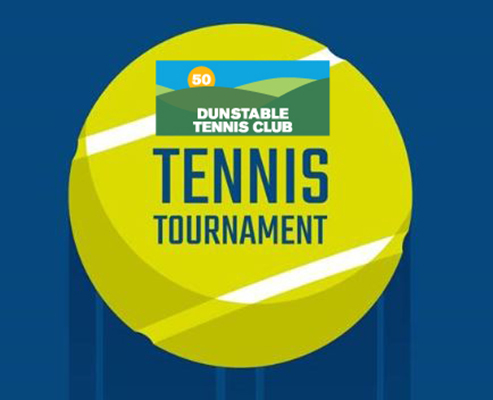 Each round has a deadline and must be completed by these dates

Round 1 - Sunday 2nd August
Quarter finals - Sunday 23rd August
Semi finals - Sunday 6th September
Finals day - Sunday 13th September

As you can see Finals day has reverted back to the original date of 13th September.

Tournament rules
Each match will be best of 3 full sets with a tiebreak at 6 games all in each set, you can play a championship tiebreak as a third set if you wish but all players must agrees to this before the start of the match.

Courts most be booked out for tournament matches and these can be played on club night, we recommend using court 3 for the evenings of club night.

The player or team will a red line under there name is the main organizer for that round, it is your responsibility to get the match arranged and when you have a date please write it on the draw sheet. If you fail to arrange the match and the deadline passes you will get scratched.

Any problems with contact numbers then please let me know, I can't share numbers out but can forward your number on to your opponent with your consent. My number is 07958938275 or otherwise speak to Craig at the club who can point you in the right direction.

Entry fee
This year it is £5 per player and you can make a bank transfer to the clubs account, details are AC 00368923 SC 309277, please reference your surname as a way of tracking who' s paid. If you can't do a bank transfer then you can also pay at the bar with our new card reader.
Unfortunately we will NOT take cash entry from you.