Competition
Mini-Masters series tournaments
Thu, 06 Feb 2020 00:00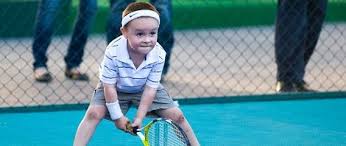 Elmwood Tennis Club, in association with the Middlesex Tennis, has become a permanent host to a Mini Master series tournaments, with the latest one for 8 and Under having taken place on Sunday, 2nd of February.
It was a very well attended event, with number of keen players and supportive parents and coaches alike.
I'm delighted with the results and that, collectively as a Club, we are able to bring this events to Elmwood and have our youngest players actively participating and achieving great results at the same time!
There were 16 players in total, 5 of which represented Elmwood.
Our own Cyrus Nation took the 1st place and a very well deserved victory, 4th place went to Oscar Abdy Collins, 6th place to Oscar Berwitz, 7th place to Blake Cameron and 11th place to Solomon Yates.
All the players contributed to an overall great result for the club.
Many congratulations to all of them - you did us proud, boys!
I would like to thank coach Danielle, who supported me on the day, as well as some Junior members, Malik Matser and Leo Sassoon along with Izzy Williamson a daughter of one of our senior members - all of whom had an invaluable input in making this tournament fun, safe and well organised activity.
I would also like to thank the enthusiastic parents who attended and helped to keep the spirit up by rooting for the Elmwood team.
The Mini Master series is here to stay.
If your child is not yet a part of the tournaments, but you would like for them to get involved, please speak to me directly. There are different age groups on the Mini Master Series events - 8U, 9U and 10U.
Alternatively, please view this link for more information.
Coach Flavia