Social Events
Elmwood is a green oasis in a busy urban area.
We are not just the local tennis club, but also a local facility and focal point.
Elmwood is a very committed to being an integral part of the local community.
The club is often hired to support local activities - yoga, pre-school, etc.
The club can be hired by members for private functions (noise restrictions apply).
The club calendar shows clubhouse bookings as well as court use (excluding coaching).
Every Friday evening (between 19:30 and 23:00) all year round the Clubhouse is open to all.
This is the only evening when the bar is open (at prices you won't find anywhere else!) and all members and anyone in the local community even if they are not a member are welcome.
We have a friendly atmosphere and a safe-space for families.
These evening can often be busy, especially when the weather is good.
We host events at Xmas, Halloween, Bonfire Night, etc. that are open to all.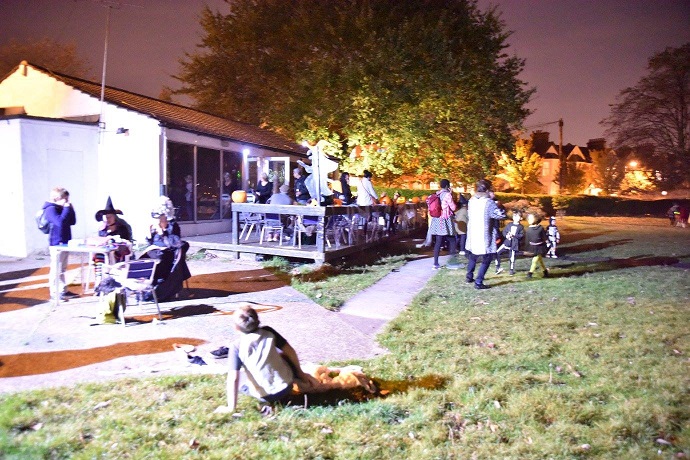 We also offer occasional music events from local talent.