Club
BTM Registration & Opting-In
Sat, 01 Jan 2022 00:00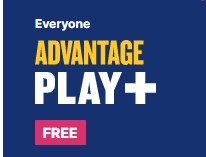 Every year before the pandemic the club get allocated a number of tickets fir Wimbledon which we distribute to members of the club by having random raffle . In 2019 we had 32 pairs of tickets to distribute because 200 people Opted-In - you still have to pay the face value of the ticket!
The number if tickets we are given depends on how many of our members register with a LTA Advantage Play+ membership (it's FREE) - this used to be called a LTA British Tennis Member (BTM). In either case you get a 9-digit membership number.
So if you have a LTA Advantage Play+ membership number
AND you select Elmwood Lawn Tennis Club – NW10 5AJ under your Venue (to play)
AND EVERY YEAR you need to Opting-In (between mid-Jan and early-Feb).
THEN you will be entered into an online ballot for a ticket against all the other people who meet the same conditions at Elmwood.
Every year the LTA deletes your Opt-In preference and you have to do it again – to let them know you are still active at the club and want to be considered for the Wimbledon ticket ballot.
We are no longer told how many "ticket pairs" we earn as a club (by the number of Opt-In members we have).
If you decline a ticket it is not offered to a fellow Elmwood member, but ges back in the general "pot".
If you are already an LTA Advantage Play+ (previouly known as "BTM member")
If you are NOT a LTA Advantage Play+ (previouly known as "BTM member") you need to go online and join up.
Remember this is FREE - do not be tempted to pay anything.
You will be eligible for the Elmwood Wimbledon ticket draw.