Club
Elmwood Coaches guide Middlesex Juniors to National Success
Tue, 18 Jun 2019 00:00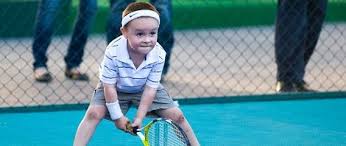 For the first time ever Middlesex 10&under Boys and Middlesex 10&underGirls have both been crowned Champions of Great Britain.
The coach for the boys team is Elmwood's coach Peter Neathey and the coach for the girls team is Elmwood's coach Flavia Fabrini.
The Lawn Tennis Association call it the County Cup.
All 44 GB Counties are involved, divided into 8 qualifying groups.
Only the qualifying group winners progress.
In separate events for boys and girls Middlesex swept aside Norfolk/Essex/Suffolk and Bedfordshire.
So into the finals.
The top 8 Counties in the UK headed for the Silksworth Tennis Centre in Sunderland.
3 Counties to beat in the Round Robin.
The Girls, seeded 1, overcame Bucks, Cheshire and Kent.
The Boys, not seeded, overcame Cheshire, Yorkshire (seeded 3) and Herts (seeded 1).

So to the finals.
The Girls vs Herts. "Feeling great with the pressure" [Flavia Fabrini girls Coach and Vice-Captain]

The Boys vs Kent. "We'd been through a great deal, but I had so much faith in my players" [Peter Neathey boys Coach and Captain]

Middlesex won in both Finals.
Nail biting stuff.