Club
Tennis after lockdown - Staying Safe whilst playing
Wed, 13 May 2020 00:00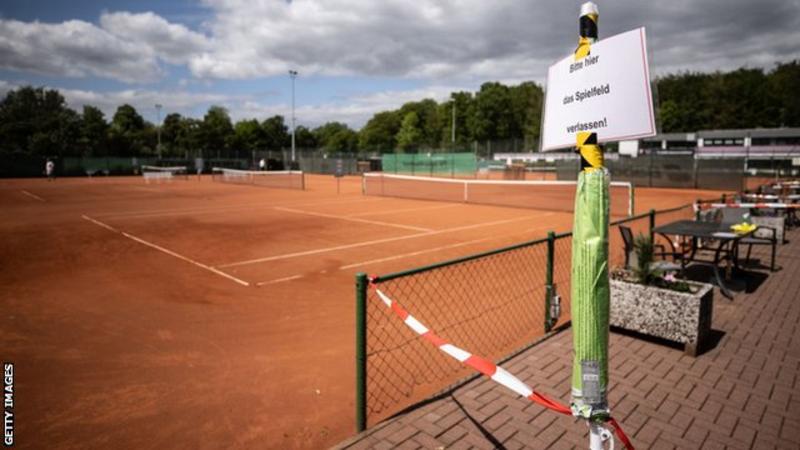 Below is a link to the full article from BBC on what we should do when playing tennis during this stage of the lockdown.
https://www.bbc.co.uk/sport/tennis/52630799
Summary:
Can play singles, and only doubles if all four players are members of the same household.
But on outdoor courts, one-to-one tennis coaching, as well as a game of singles with someone from outside your household, will be permitted.
Players are being advised to initial their tennis balls, so they only pick up and serve with their own set, and the LTA also recommends players do not change ends - or, at the very least, do so at opposite sides of the net.
How to stay safe
Bring your own equipment - the minimum necessary - and only touch your own tennis balls.
Initial those balls, so you know which ones to serve with, and return ones which aren't yours with either your racquet or foot.
Avoid changing ends every couple of games, and bring a full water bottle and some hand sanitiser to the court with you.
Do not try to adjust the net. Venues are being told to ensure they remain at the appropriate height, and to take the net winders away.
What other differences will I notice?
People are being encouraged to use their own tennis balls
Doors and court gates may be left open, and session times slightly altered. Venues and clubs have been advised to leave a gap of about 10 minutes between bookings, to avoid unnecessary contact at the changeover.
Can I take lessons?
Yes - individual lessons can restart for both adults and children.
Coaches should position themselves on the other side of the net, limit the use of equipment, and use new or fresh balls for each lesson where possible.
Balls that are stored for 72 hours can then be reused.
Only the coach should touch the balls, but if your serve needs a bit of work, the advice is to bring your own set of balls.