Club
COVID-19 Update
Wed, 18 Mar 2020 00:00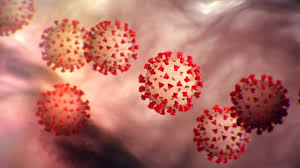 The fallout from the Coronavirus outbreak is changing by the hour and members have been seeking guidance.

The club is asking that individuals make their own decisions as to whether they play in the match practices or any social tennis. We advise that no bodily contact should take place which includes no hand shaking or high fives. Any members in the vulnerable category should self isolate as per the Government recommendation.

All gatherings have been suspended which will include the Junior AGM on Friday 24th, the opening season quiz night the day after and the handicap tournament.

As the government has not closed the schools, junior squads will continue for the time being as will cardio tennis.

We may have to close the the clubhouse to prevent any close contact between members but at the moment, it will remain open.

The friendly matches will go ahead but for play only. There will be no after match meal and the bar will not be open.

We are in unchartered waters and the situation may alter at a moment's notice. Any further updates will be announced as and when any decisions are made.