Club
Tennis Talk February
Wed, 27 Feb 2019 00:00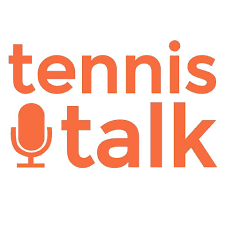 Membership
There are only a few days left before your membership expires.
After 28th February anybody who has not paid will no longer be able to use our facilities, which would be a great shame. Please let Gerry have your payment without further delay. It really does help if we all pay on time. This is your club and only staffed by volunteers!
Smoking

Calling all smokers! Please can you dispose of your fag ends in the dustbin and not on the paved area outside the clubhouse! Thank you!

The floodlights are now fully operational and our apologies for any disruption this has caused. Please can we remind everyone to turn the lights off after play and not assume that somebody else will do it!
Cardio Tennnis

Do you need a workout to lose the pounds gained over the festive period? How about some Cardio to tone up for 2019? Cardio Tennis is a lot of fun, very sociable and is open to people of all ages and abilities. We run 2 cardio sessions per week at the club on Tuesday afternoons from 2 - 3.15pm and another on Friday mornings from 9 - 10.15am. It only costs £20 for a block of 4 sessions. Payments can be made on the day, providing you make Danny aware in advance that you would like to attend. If you are interested or need any further information, please contact our club coach Danny on 07900 998754.
Match Practices

Match practices have started with the 1st and 2nd teams playing on Mondays and the 3rd's and 4th's on Wednesdays. Anyone remotely interested should contact our first team captain Phill Gray tel; 07702 - 903004
The Summer Ball
The Summer Ball for 2019, organised by Amelia, will be held at the cricket club in a marquee on Saturday 6th July. We are now taking bookings so reserve your table now! The tickets are £40pp to include a welcome drink, 3 course meal & entertainment. All money raised will go directly to the Club. The event was a sell-out 2 years ago so book your seats ASAP.
To reserve tickets or to offer help with raffle/auction prizes please contact [email protected]
Finals Day

A date for your diary - Finals Day Saturday 14th September.

If you would like anything included in Tennis Talk, please email [email protected]