Club
All Courts to Open from Saturday 23rd May
Thu, 21 May 2020 00:00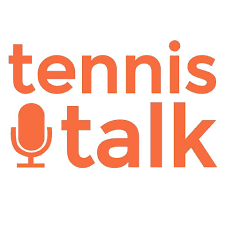 At tonight's virtual zoom meeting, the committee voted to open all 6 courts as from Saturday 23rd May. This was not an easy decision to make and we hope that you will all observe the social distancing to ensure everybody's safety.

Please can we all be sensible if a ball strays onto the court from another game. Please do not touch the ball with your hands and use your racquet to knock the ball back (or kick it for those of you with footballing skills). It would be preferable if you could mark your tennis balls, so there is no confusion.

On the same day, we are introducing a one-way system which will mean that you will not have to pass anyone on the narrow passage to the courts. Entry will be the same, but all members must exit through the other security gate and walk on the grass round the back of the courts. This system will become active on Saturday.

To help protect our members, we are in the process of erecting sanitiser stations. One is on the outside of the main entrance gate so you can use the hand cleanser prior to opening the gate, with another on a stanchion near the clubhouse door (no access to the Clubhouse currently). There will be one on the inside, near to the gate by the old coaching shed which will be the new exit. We hope these will be operational on Saturday.


Booking courts - We are sorry for the confusion on this issue, but it is not as simple as you would think! One of our hard-working volunteers has been working on the system for over a week now. Because of the vagaries of the system, he had to work through over 400 forward bookings and delete them manually one at a time!
There is no other way to find out how the system works other than to change it and see what happens. The documentation is very sparse, and the help line is not that helpful! We could have issued daily updates, but this would have been counterproductive and would have caused even more bewilderment.

All members must be booked before play and all visitor fees paid. You can make 3 bookings (max 90 minutes each booking) which can be booked 8 days ahead. If you are unable to play, you MUST cancel your booking. Persistent offenders may have their ability to book courts removed.

We are continually striving to achieve a balance between members safety and court availability. The current playing restrictions are under constant review, so please bear with us at this exceedingly difficult time.

We are always looking to increase our membership and would like all members to ask their friends and family if they would like to join our friendly club. Tennis is one of the few sports allowed and is a great way to keep fit and meet new friends, so please encourage anyone you know to join us at Formby Lawn Tennis Club. Please contact Gerd by email [email protected]

Talking to friends is the old-fashioned way so please embrace the future and encourage new members by using social media.
Please can everyone take 5 minutes to write a short review of the Tennis Club on either or both of the following please:

https://g.page/FormbyTennisClub/review?gm - Click on the link and leave a Google review everyone can do this!

And if you use facebook please leave a review here:

https://www.facebook.com/login/?next=https%3A%2F%2Fwww.facebook.com%2FFormbyTennisClub%2Freviews%2F

The benefit to the club is huge in terms of attracting new members and make FLTC stand-out from the other local sports club.