Club
Tennis Talk June
Fri, 18 Jun 2021 00:00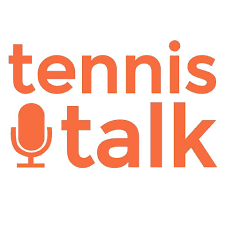 SECURITY BREACH
We have suffered damage due to lads (non members) playing football on our grounds. They entered through the exit security gate. If you want your club to remain in immaculate condition, you must shut both security gates when you enter and leave the club. It is not somebody else's responsibility, it is yours.
CELEBRATION '21
The club will be holding a fiesta on Saturday, August 21st.
This will be subject to Government Covid guidelines but we feel optimistic enough to start the organisation and a band has already been booked.
The event will be called CELEBRATION '21.
Besides an open tennis event in the afternoon, we are planning a barbecue, a cake stand, a bar, live music, and other entertainment.
The idea is to celebrate our club, not just the amazing success of our league teams, but also everything that makes FLTC a great, and that is you - our members.
We all deserve a really good party after the trials of the last 18 months.
Tickets will be £10 per person and £5 for children (under 10's free). We are keeping the price low as a thank you to all our members for their continued support of this great club.
We will give further information on how to buy tickets which could be limited so at this stage, please try to keep the date clear.
CLUB TOURNAMENT
Details will be released shortly for you to enter this year's senior club tournament. Please note that Finals Day will be on Saturday 11th September.
Following the Government's announcement to delay the easing of restrictions, regrettably but understandably, we need to rearrange the date of The Mexican Tennis Event from the 26th June to the 31st July. Please contact Andrew Hewitt 07534 - 921622 for any change in your intention to play.