Club
Club Singles Tournament 2021
Sat, 05 Feb 2022 00:00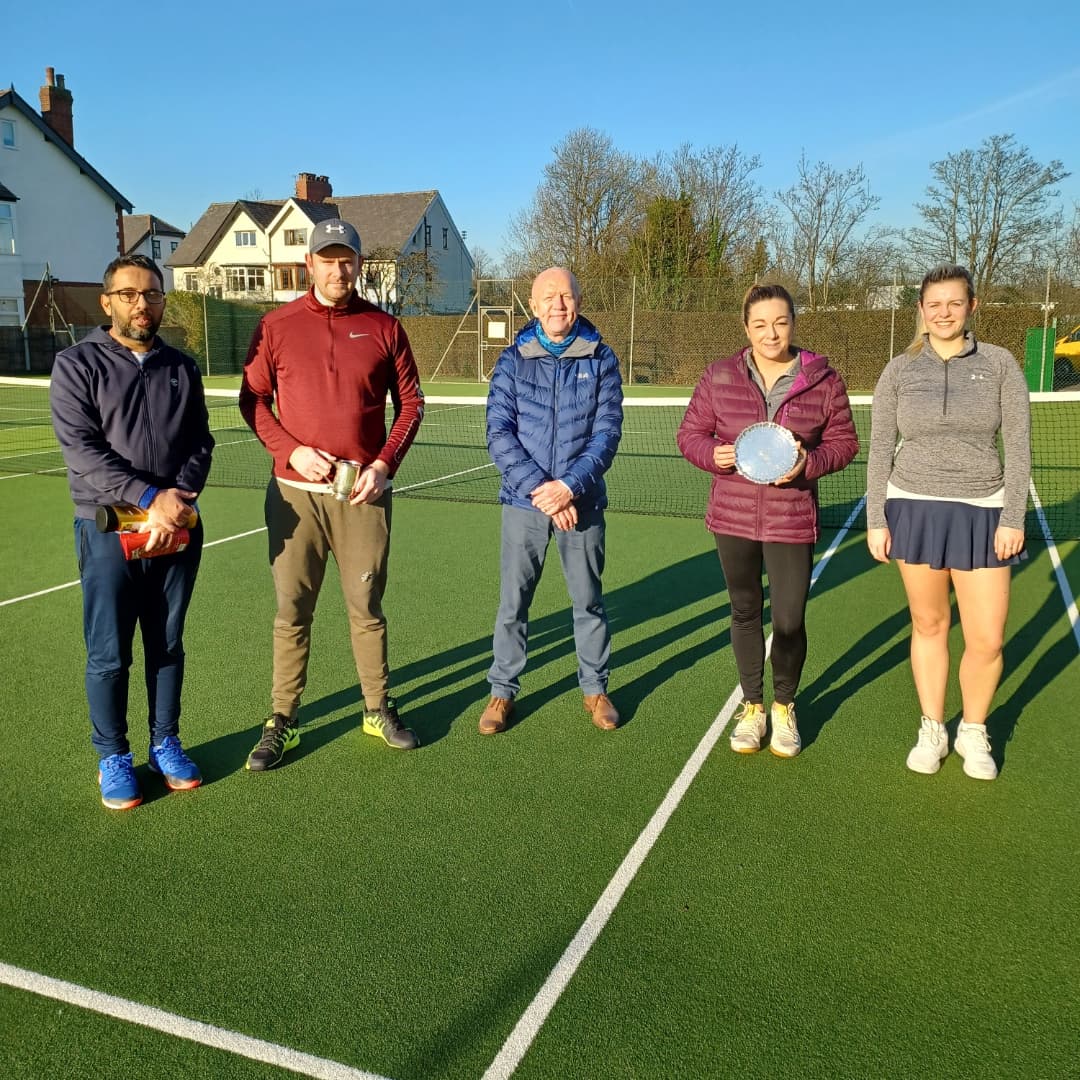 The annual club singles tournament was finally completed in December. Well done to the finalists....a tad cold and the low sun made for difficult playing conditions....but what a beautiful winter morning.
Congratulations to winners Richard and Vicky, well played to runners up Amit and Hannah, with some great tennis to watch.
Thanks to Vicky for organising, President Stuart for presenting the prizes and the great turn out of specators tempted by brews, biccies and mince pies. We got there in the end...!