Pembrokeshire County Tournament 2021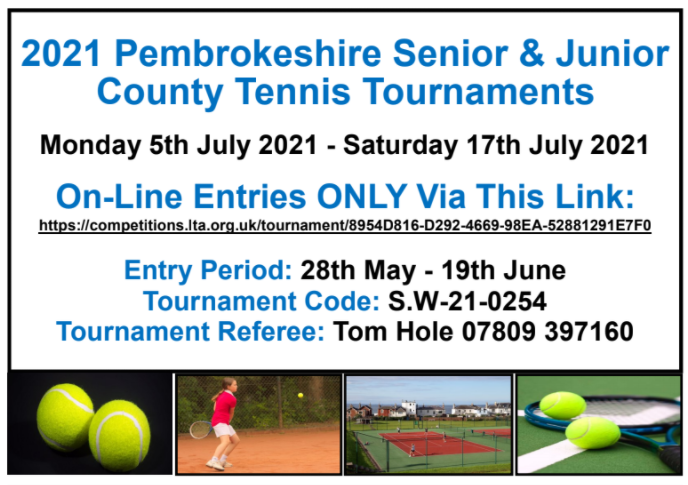 Pembrokeshire County Junior and Senior Tournament 2021:
Date: Monday 5th July - Saturday 17th July (finals day)

After a year off in 2020, the Pembrokeshire, County Tournament returns once more this July at the parade Haverfordwest.

As with 2019, the junior and senior events will run at the same time with the finals day on Saturday 17th July.

There will be the following events:

Junior:
12U, 14U, 16U and 18U for boy's and girl events (singles, doubles)

Open/senior
Men's and ladies singles
Men's and ladies doubles
Mixed doubles

Entries this year via the LTA link below.
If you have any specific questions, please contact the tournament referee Tom Hole on 07809 397160