Coaching Team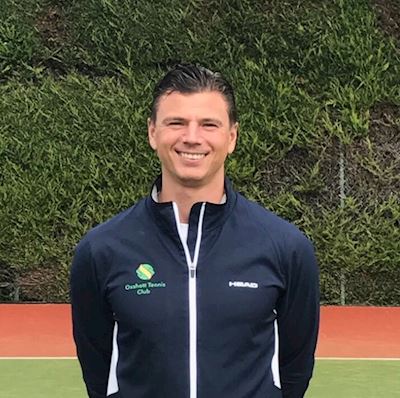 JAMES STARR
Director of Tennis
James is an award-winning LTA accredited + coach with a track record of producing county and regional level tennis players. James has been coaching since the age of 18 and at Oxshott Tennis Club since 2010.
James is responsible for managing the tennis coaching team and all areas of the Coaching Programme, Social Tennis, Club Championships, LTA Match Play Events and Club Membership.
As a player James played county tennis for Surrey and as a junior was part of the Surrey Tennis STCC Scholarship Tennis Programme, he was also awarded a Tennis Scholarship to Ardingly College, West Sussex.
James recently took home the LTA London & South East Regional Coach of the Year 2019/20 award .
LTA Level 5 Master Club Coach Qualification
Mentor to LTA Level 1 to Level 4 coach candidates
LTA Surrey Coach of the Year 2019
Elmbridge Sports Coach of the Year 2019
Surrey LTA Team of the Year 2016 Captain & Coach
Member of Surrey County Training Coaching Team
Head Sponsored Coach Ambassador
Over 15 years coaching experience
Diploma in Personal Training (Premier Training International)
Contact: 07716 222371