Holiday CAMP : RED - ORANGE (Beginner - Intermediate) 5 - 11yr
New to Tennis? - Good to try our Camp before committing to the weekly session!
Having a break but don't want to fall too far behind? - Attend as much camp as possible to keep up!
Want to progress more? - More time you dedicate, more you can progress!
Holiday Camp Time Table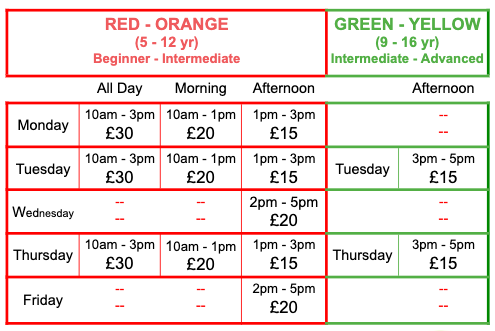 What to bring to the Camp:
Water Bottle.
Few snacks for break time.
Pack lunch if booked through lunch time at noon.
Weather and Sports ready clothing. (Cap & Suncream in Summer)
Sports Shoes with white sole to avoid marking the court
Racket only if you already have one.