Coaching
I Play 30 Initiative
Wed, 23 Feb 2022 00:00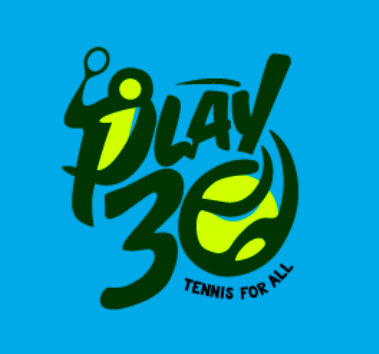 We are to delighted to write of a new initiative which Matt Reid Pro Coaching has been selected to host, entitled 'I Play 30.'
The proposal is to provide sessions for people with any form of disability to come to the club at scheduled times each week and take part in an organised tennis session. The sessions are free of charge and will be led by our Assistant Coach Shaun Watson at Jock's Lane. The sessions will be assisted by volunteers.
Former British Davis Cup player and friend to Latika, Danny Sapsford is leading the campaign, entitled 'I play 30' through his charity Bright Ideas for Tennis and we are extremely excited to have been approached to help.
To make the sessions run we need as many volunteers as possible. There will be training at Latika on Sunday 20th March from 10:00-13:00 led by Mark Bullock who has over 25yrs experience with disability sport. He has managed wheelchair tennis development for the ITF, and has visited 4 Paralympic Games, and now runs his own consultancy business advising in All-inclusive sports development. Suffice to say, we are very lucky to have him.
So that we have an idea on numbers, if you would like to attend, please sign up using the booking link below. Shaun and Matt will be attending (along with members of the committee). The training is open to everybody who has an interest, free of charge. It might be an excellent opportunity for students who are attaining their Duke of Edinburgh awards or any adults who can spare some time to give this group an opportunity to play tennis. This initiative will only work with help from the club . The plan for volunteers is to run on a rota system so would be looking at donating 1 hour of your time per month (but would be welcome every week should you wish).
To book on to the training please sign up here.
For more information on the I Play 30 scheme, you can read more here.