Competition
Finals Day 2021
Sun, 05 Sep 2021 00:00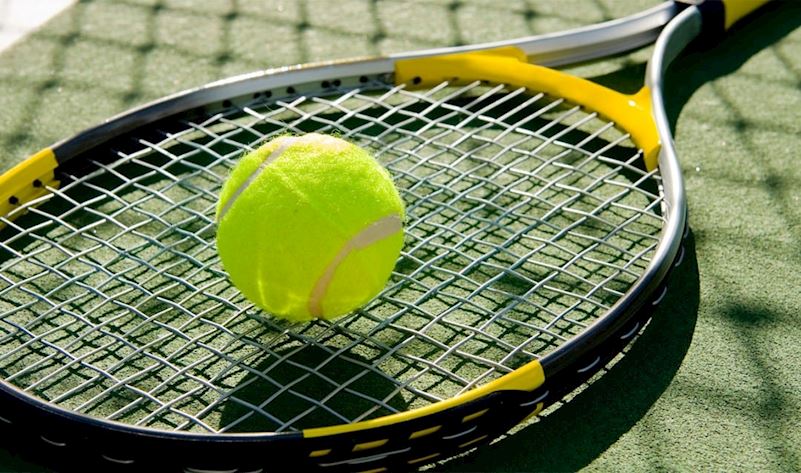 A hot sunny day greeted the Finalists in the 2021 Lisvane Tennis Club Members Tournament Finals Day on Sunday 5 September 2021.
With the 2020 Tournament missed due to COVID-19 concerns the club was delighted to bring members together and there was a record number of entries in some categories.
After more than a week of hectic competition this was the final showdown watched by scores of other members, families and friends who crowded the club's balcony to get a fantastic view over the day's matches.
The club's social activity team led by Cath Lynn provided refreshments to the crowd including a feast of cakes and other sweet delights baked by members who clearly were experts in how to please anyone with a sweet tooth.
The Mens Doubles Final brought the 2019 champions Will Jowett and Raymond Torii-Cousins into a tense tussle with club coach Tony Symonds Hicks and Will Craddock. The intensity of the play matched the heat of the miday sun but it was Will Jowett and Raymond Torii-Cousins who triumphed.6-3 6-3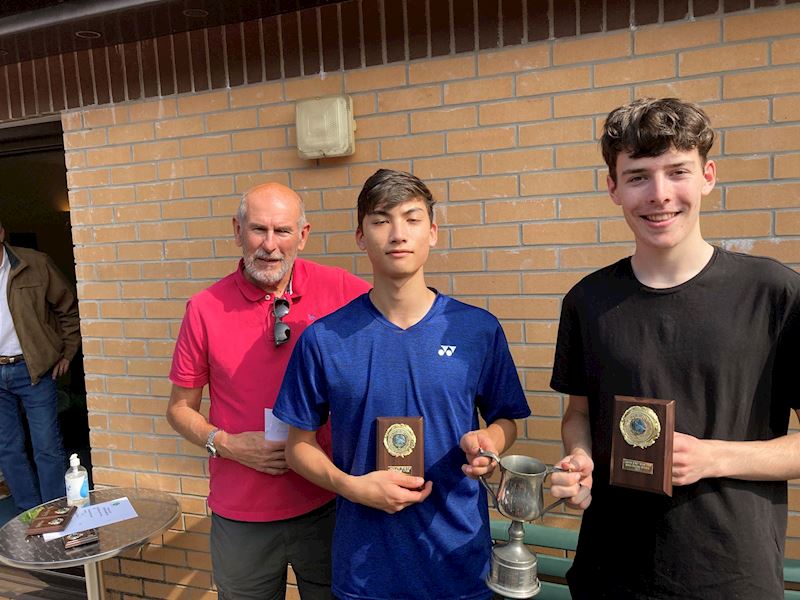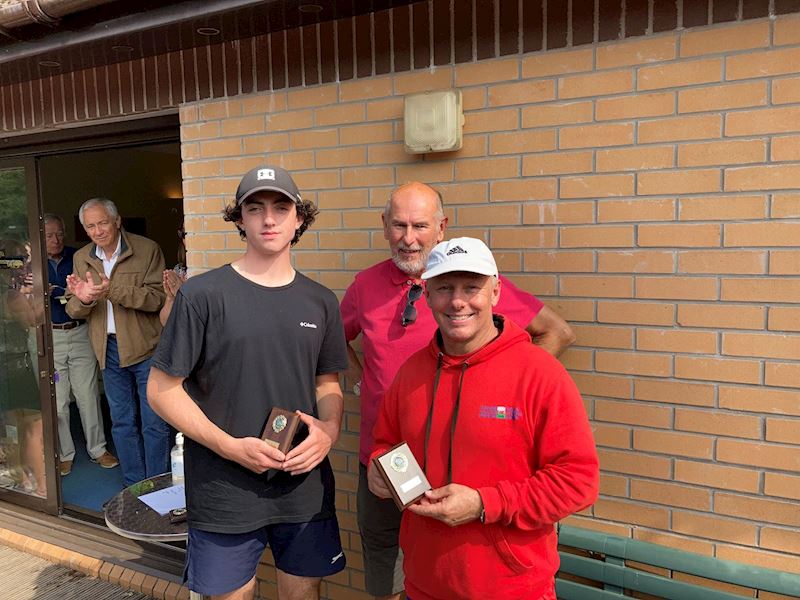 The Ladies Double Final also brought back the 2019 Champion twin sister pairing of Erin and Caitlin Piper who faced the experienced duo of Suzanne Doyle and Bethan Llewellyn . The twins played well and edged out their challengers 6-0 6-4 so once again the Trophy will be etched with Erin and Caitlin's names.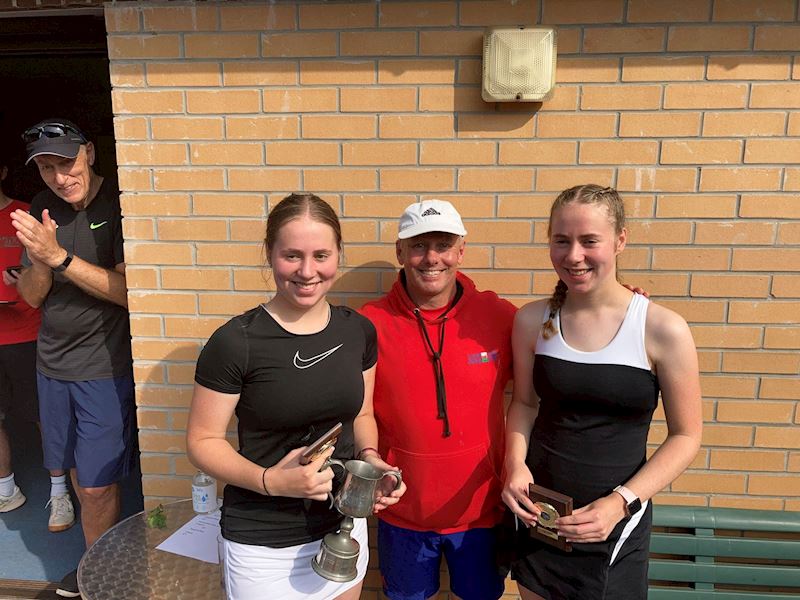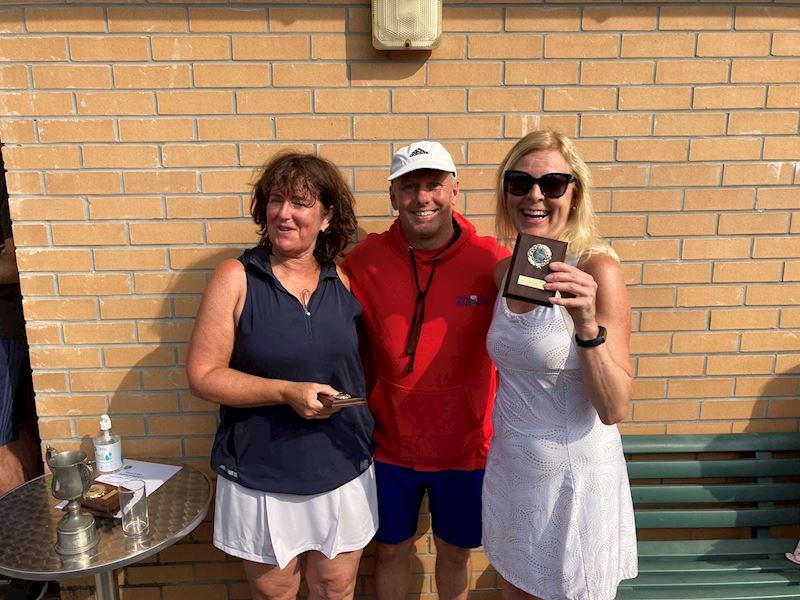 The Mixed Doubles Final brought an interesting pairing of Will Jowett who had earlier won the Mens Doubles Trophy and his mother Catherine Jowett into battle against Sam Lynn and Erin Piper who had earlier in the day won the Ladies Doubles Trophy. The battle was a tense showdown under a hot September sun with some excellent shots from all the players but the Lynn/Piper combination battled through to win the Trophy -6-0 6-4 .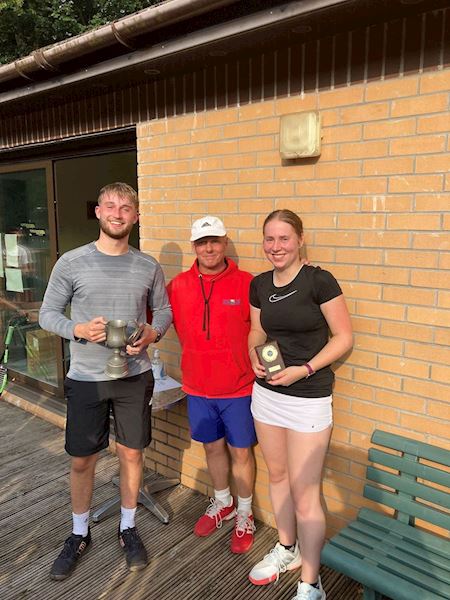 ---
The club traditionally holds a Consolation Draw for those who were knocked out in earler rounds of the tournament who compete for the "Plate" in each category and this year brought tight matches settled by tie breaks!
For 2021 our winners and runners up were:-
Mens Doubles Plate
Winners - Sam Coles and Gareth Llewellyn with runners up Ed Jones and Alex Welch 6-3, 1-6 then 10- 4 in a tie break.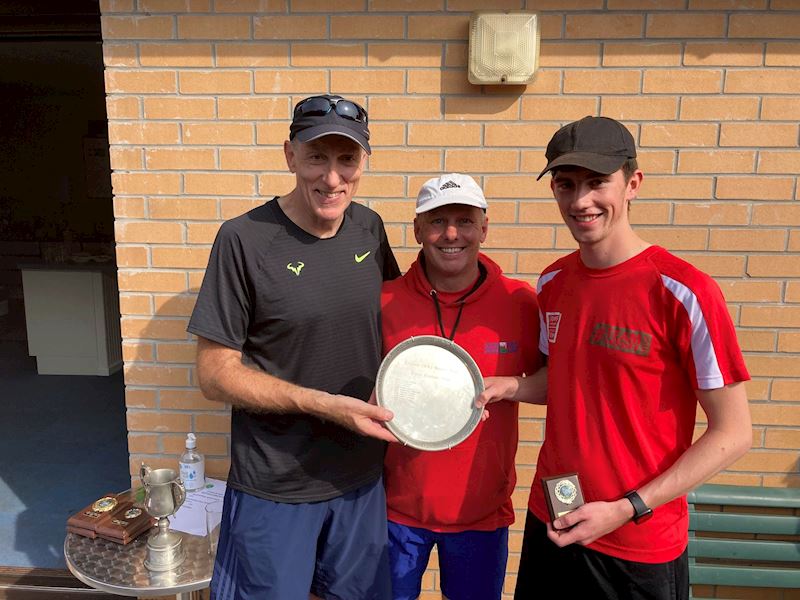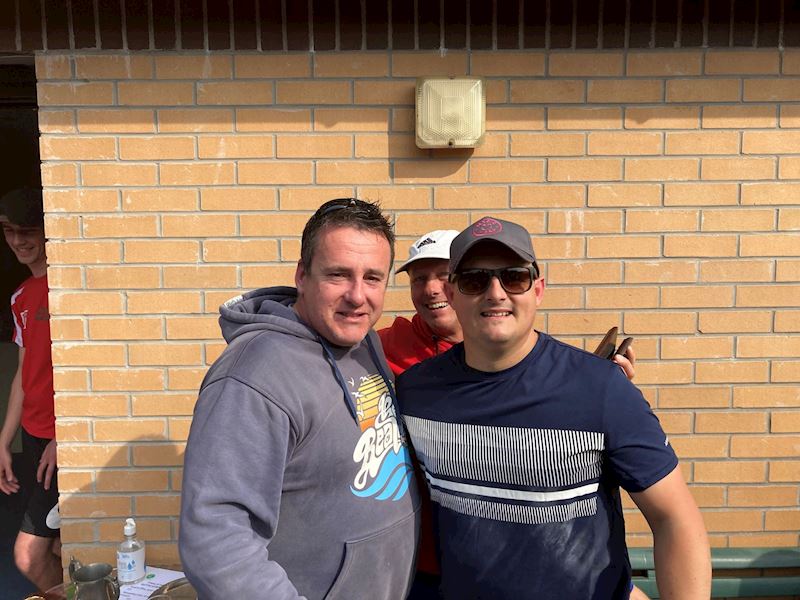 Mixed Doubles Plate
Winners - Amritpal Philora and Bob Fleck with runners up Suzanne Doyle and Rhodri Smith - 6-2, 3-6 and then 10-8 in a tie break.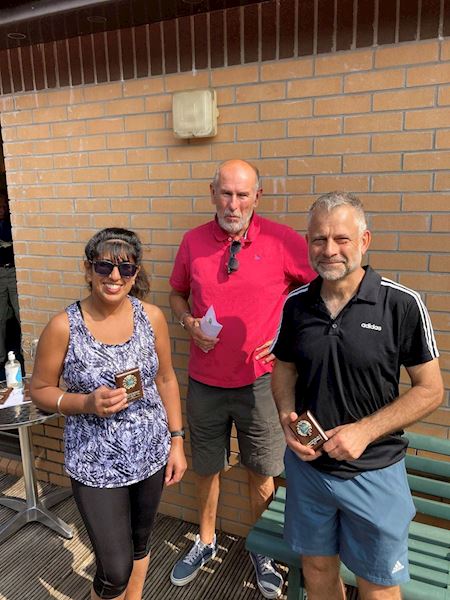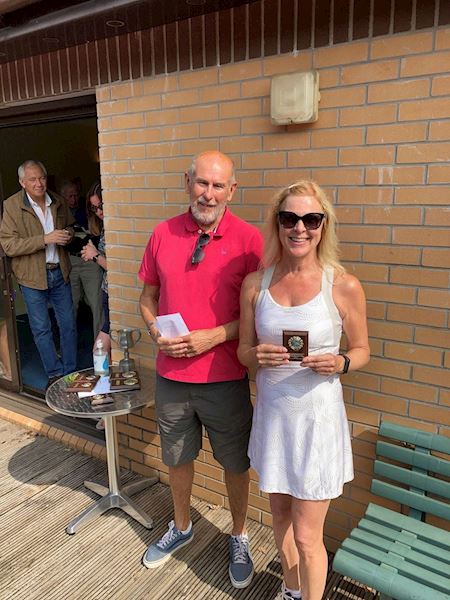 It was a great day enjoyed by all who competed and attended and the club finished the day by expressing it's thanks to Tony Symonds Hicks for organising the tournament to all those who played a role in making the day a great success.