Club
Llanelli Tennis Camping Open 2022
Wed, 22 Jun 2022 00:00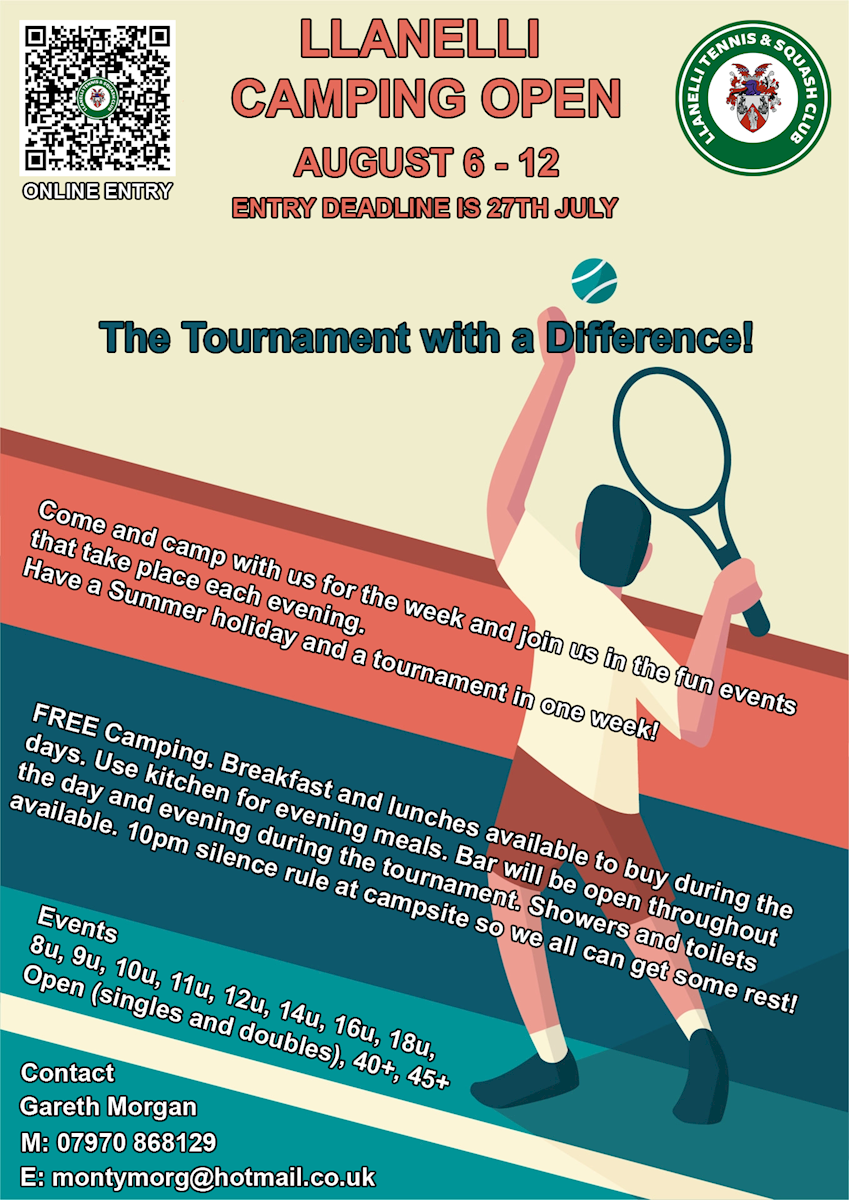 Llanelli Tennis Camping Open 2022
Come and camp with us for the week and join us in the fun events that take place each evening.
Have a Summer holiday and a tournament in one week!
Events: 8u, 9u, 10u, 11u, 12u, 14u, 16u, 18u, Open (singles and doubles), 40+, 45+
FREE Camping. Breakfast and lunches available to buy during the days. Use kitchen for evening meals. Bar will be open throughout the day and evening during the tournament. Showers and toilets available. 10pm silence rule at campsite so we all can get some rest!
Link to entry the tournament: Llanelli Camping Open 2022 | LTA - Tennis for Britain