The world grand slam tour continues at Lymington Tennis Club
Thu, 26 May 2022 00:00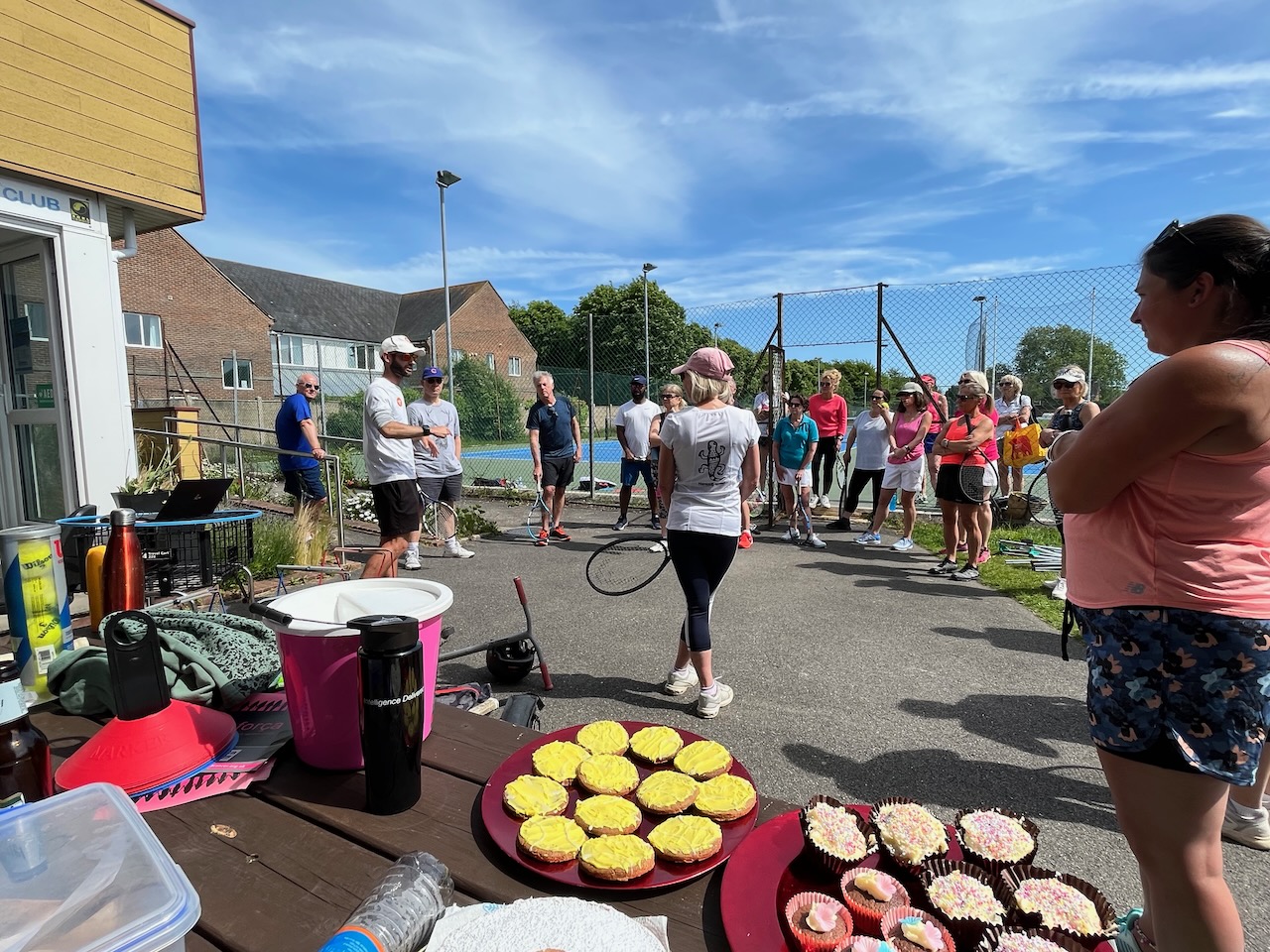 Special thank you to Tom - our resident coach from Tennis 21. Tom spent the entire day organising everyone and keeping it all running soothly - amazing job Tom 👏 .
--
There was a great atmosphere at Lymington Tennis Club on 21st May as the club continues to follow the four grand slams of the tennis year, with the latest being the French Open. Head coach Tom from Tennis21 set out the ground rules to the 60+players as each player tried to score the most games to win the French Open trophy.
The sun was shining for the afternoon event which was split into four skill ranges, Juniors under 10, Juniors under 14, Adults Improvers and Adult Advanced. The first trophy went to Wilf Durham who scored a massive 52 points with his consistent first-serve in the Juniors 10 & Under. The 14 & Under Junior trophy went to Jack Rashbrook who was able to get everything back his opponents threw at him. The Adults were up next and Lisa stormed to victory to claim the third cup of the day in the Improvers level and finally the Advanced cup went to joint winners Mary Mann and Jim Edgar with their consistent point collection throughout the afternoon.
While Tom calculated the winners an exhibition tie-break was played by Chad and Louis vs Cianan and Bill. Chad was able to get a 102mph first-serve down the T-line which led to a close fought tiebreak point by point. The game went down to the wire with some under leg shots from Cianan and thanks to some furious side-switching from Louis and Chad they were able to take the tiebreak 10-8.
Entry to the tournament was £5 and a range of delicious cakes were baked to raise even more money. Before each tournament a charity is chosen by the coach and committee and this time a massive £550 was raised for the local charity força. força - strength against cancer is a registered charity founded by a group of mums from Lymington who were inspired after one of their friends was diagnosed with metastatic breast cancer.
The club is moving quickly onto their next grand slam event of the year which they expect to be very popular - Wimbledon or as they call it.. Lymbledon!! If you're interested in participating at the event and playing tennis at the club please join online at www.lymingtontennis.co.uk