The Lymbledon Championships Charity Fundraiser
Thu, 30 Jun 2022 00:00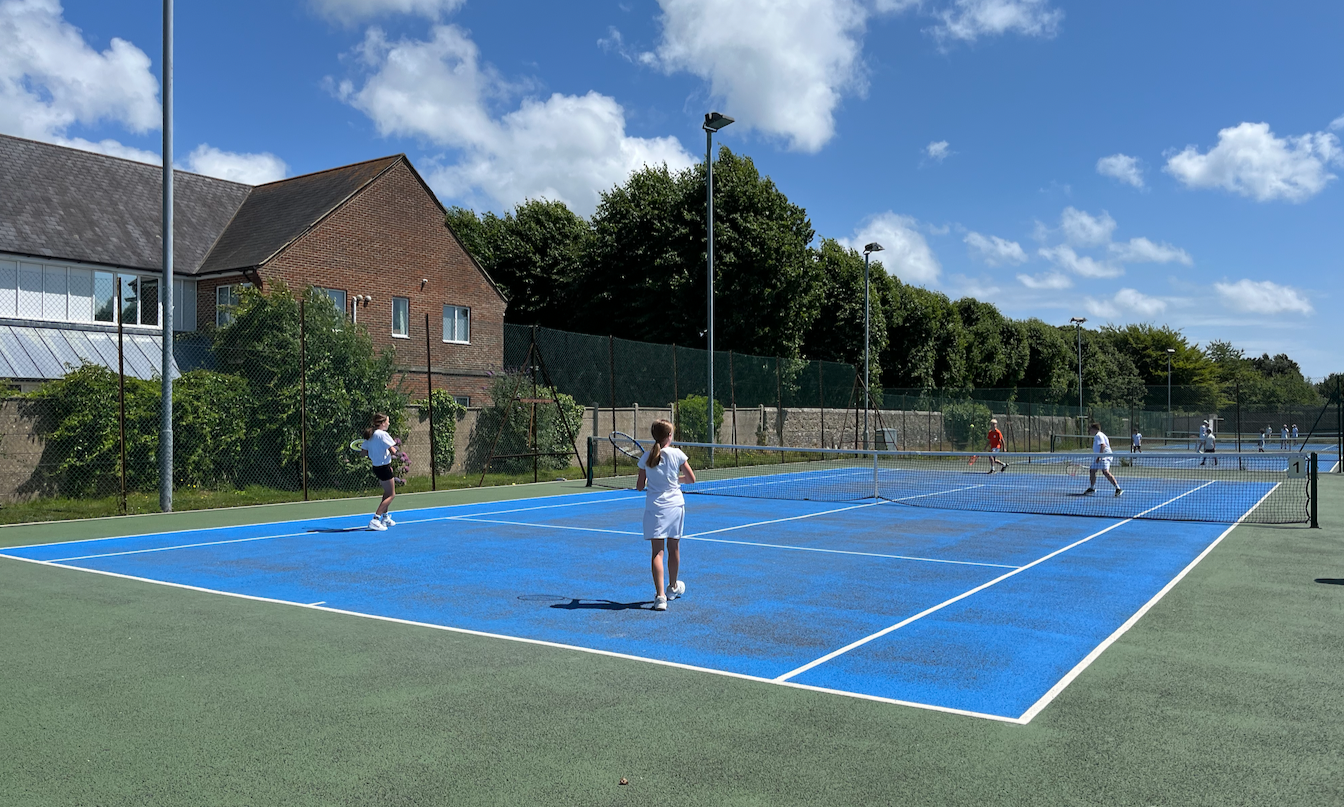 Head coach Tom Ellis from Tennis 21 set out the ground rules as each player tried to score the most games to win one of the prestigious Wimbledon trophies. There were four different age groups, Juniors under 10, Juniors under 14, Adults Improvers and Adult Advanced.
The first trophy went to Lucian Farrelly who played a controlled and consistent game to win the Juniors 10 & Under. The 14 & Under Junior trophy went to Bella Chapman who was able to get an impressive lead over the rest of the group thanks to her strong forehand winners and teaming up as a winning pair with her younger brother Otto.
Next up was the Improvers category during which Treve Whitworth was enjoying the atmosphere with a cold beverage from the balcony in the recently improved tennis clubhouse when he was called upon to make a doubles pair when Kevin Thatcher became injured mid game for the rest of the day.
Tennis 21 newcomer Andrew Thomas went on to win the third trophy of the day thanks to his solid performance closely followed by Rosalind Eden in second place.
The quiet and professional Finn Tibbert-Wykvliet ended up taking the Advanced players trophy by letting his racket do the talking, as well as displaying a fortitude of relentless energy
The charity chosen for this event was Oakhaven Hospice and over £600 was raised thanks to the tournament entry fee of £5 and the sale of a range of drinks, cakes, and of course - strawberries and cream.
The club is constantly improving its facilities and is enjoying a superb club atmosphere from these events. If you're interested in playing tennis this summer please join online at www.lymingtontennis.co.uk