Pickleball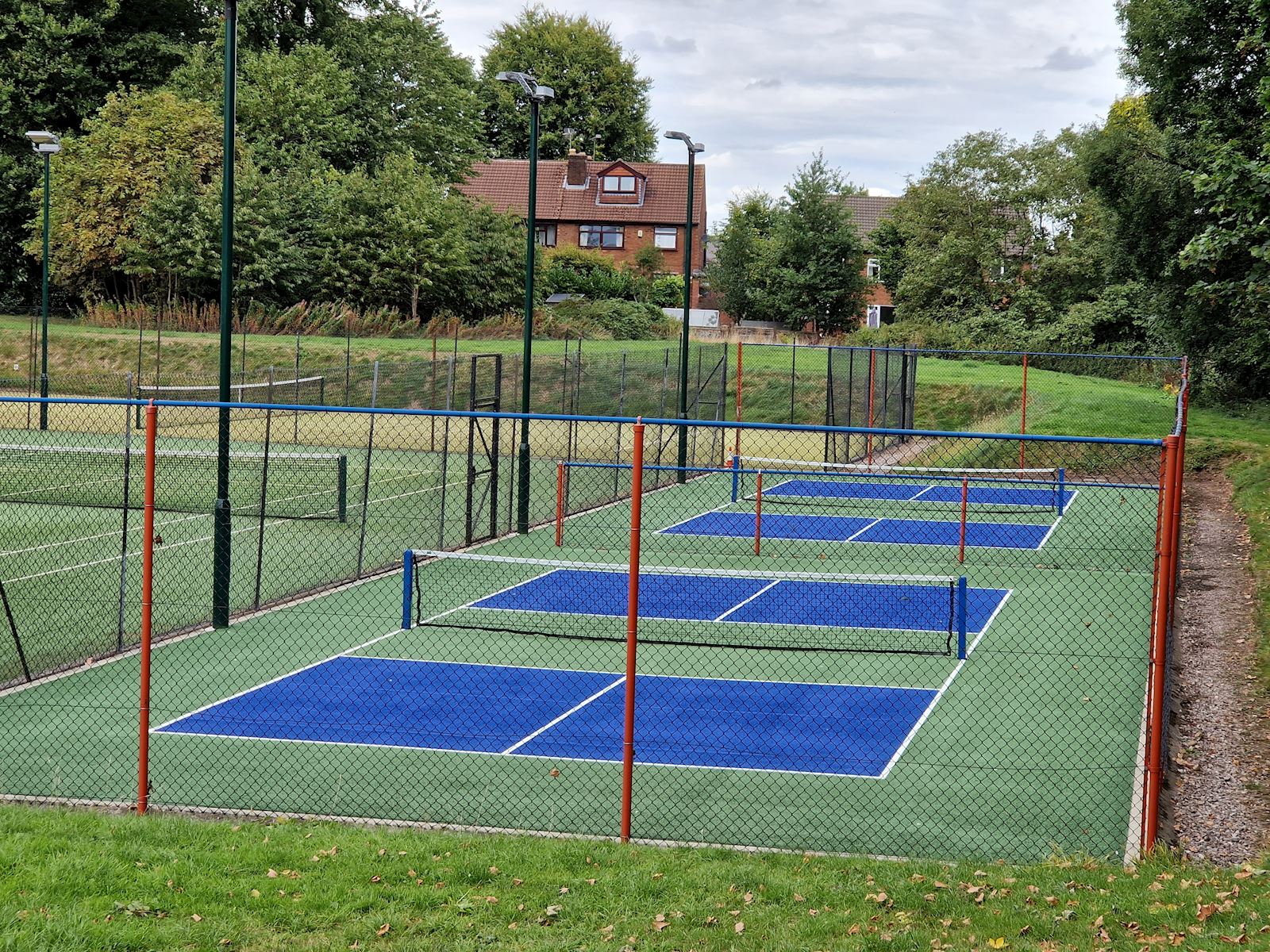 Pickleball is an indoor or outdoor racket/paddle sport where two players (singles), or four players (doubles), hit a perforated hollow plastic ball over a 36-inch-high (0.91 m) net using solid-faced paddles. Opponents on either side of the net hit the ball back and forth until one side commits a rule infraction. Pickleball was invented in 1965 as a children's backyard game on Bainbridge Island, Washington, United States. In 2022, pickleball was adopted as the official state sport of Washington.
If you would like to know more about pickleball click here
Pickleball is a fast-growing sport around the world, including in the UK.
We have 2 outdoor courts at Macclesfield Tennis Club.
Taster sessions are available by arrangement. Please contact Mary using the details below. The first session is free.
Regular group play is free to members and £3 to non-members:
Tuesday at 6.30 pm
Saturday at 10 am (new and less confident players, please come along at 11 am)
Sunday at 10 am
Macclesfield U3A is £2 each
Wednesday 10 am - 12 pm
Friday 10a m-12 pm
Pickleball membership for the remaining part of the membership year, until 31st March 2024, is £25. You can join here
Members may book courts and arrange games as they wish.
For further details contact Mary Kirkpatrick, marykp@btinternet.com, 07860 572154