Welcome to
Mytchett Recreation Ground
Introduction
To book a court, please go to the bookings tab.
Thank you for your patience and understanding while our parks tennis courts have been closed in line with guidance from central government. Following the Prime Minister's address on Sunday evening, we are now preparing to reopen the courts as of Wednesday 13th May. In the interest of public safety, courts will initially be open on a reduced basis.
Courts will be open for singles play only, other than where players are all from the same household, in which case they can play doubles. This is in line with government guidelines of being able to meet one person from outside of your household in order to be able to exercise. We will only be opening every other court to allow additional distancing between different groups at all of our venues.
We ask you to please enjoy the facilities responsibly and:
At all times, players should adhere to the Government's social distancing guidelines (staying at least 2m away from others), and practice public health advice for hygiene. If waiting for the previous booking to finish, please wait outside the court area.
Please leave the courts promptly at the end of your booking slot.
Please bring your own hand wipes or sanitiser to clean equipment or when using entry gates.
Do not leave your home to play tennis if Government advice means you should stay at home because you or someone you live with has or has had symptoms of COVID-19, or you are in the most vulnerable category and have been advised to shield from the coronavirus.
Before booking a slot, please take a few minutes to read the LTA's Guidance for Tennis Players which contains more key details on how to keep yourself and others players safe.
Council officers will be conducting spot checks to ensure that the rules above are being followed. Surrey Heath Borough Council will be monitoring this situation closely over the coming days and weeks and will make necessary changes as required, and reserve the right to close facilities if these measures are not respected. Any future decision making around the Council's leisure facilities will continue to be based on guidance received from central government, the Lawn Tennis Association and in consultation with Surrey Police where necessary.
Tucked away behind a housing estate but a short distance from both the A331 and The Quays, Mytchett Recreation Ground has two tennis courts. Free parking is available on site or alternatively Mytchett is served by a bus service.
Click the booking tab to get on court!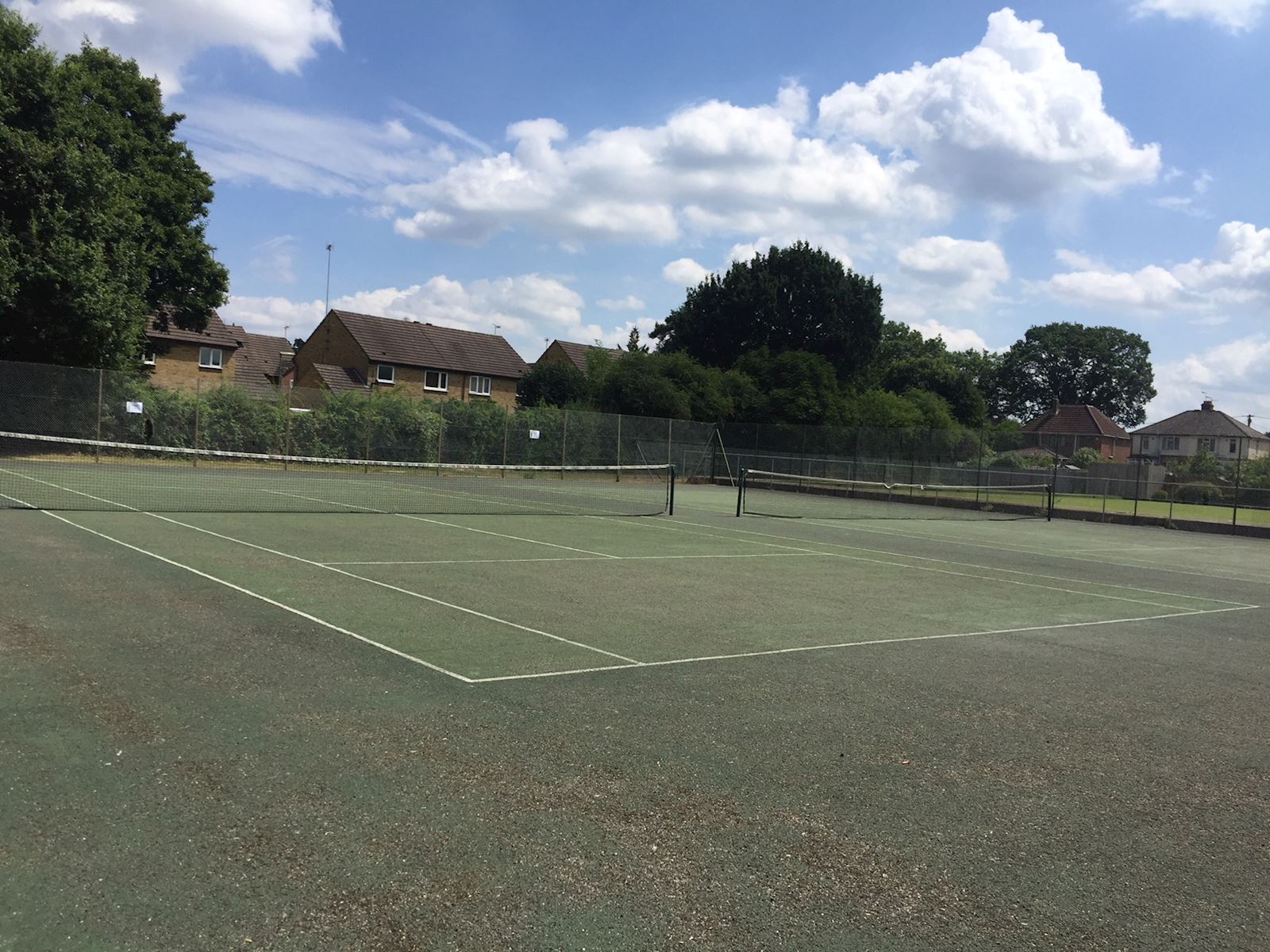 ---
Annual Pass for just £39 a year!
This annual membership allows for a household of up to 5 people to play Tennis in the Park all year round for just £39 a year - the equivalent of just £3.25 a month!
How to find us
Mytchett Recreation Ground Hamesmoor Road Mytchett Surrey GU16 6JD
Mytchett Recreation Ground
Mytchett Recreation Ground
Hamesmoor Road
Mytchett
Surrey
GU16 6JD

Get directions