Club
Pewsey Open Mixed tournament - Sunday 22 September
Tue, 10 Sep 2019 00:00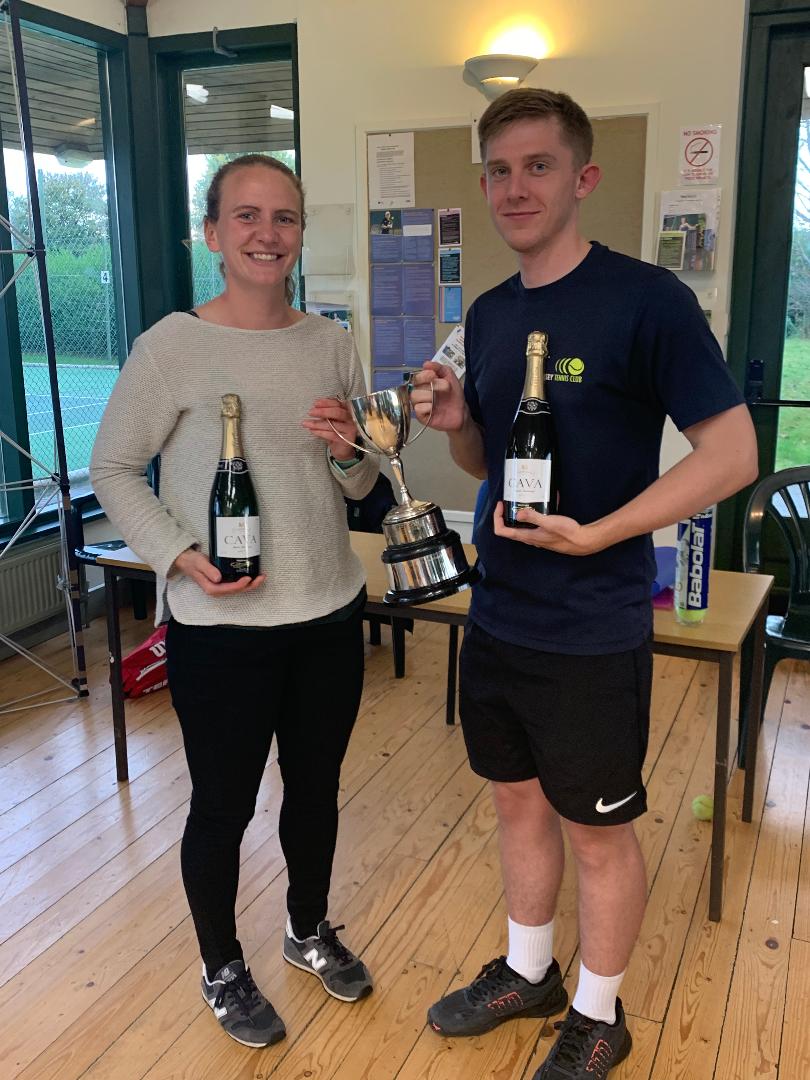 A superb afternoon of top class competitive tennis saw competitors for Pewsey and further afield play their way through a group stage before entering a knock-out stage, ensuring that there was lots of tennis played – all superbly managed by club president Amanda Foxton.
RESULTS - Pewsey pair Sarah Lucas and Christian Blair triumphed in a hard fought final against visitors Louise and Jeremy Du Toit. This is the first time in recent years that a Pewsey Pair has won the Pewsey mixed open trophy so well done Sarah and Christian! Pewsey pair Hannah Booth and Chris Roberts also took third place honours in an enjoyable play-off tussle with last year's champions Rhae McCartney and Andy Dickinson. The Plate final was an all Pewsey affair between Mary Martinsen and David Nicholls and Amanda Hampson and Matthew Popham who came out on top. (See Photos)
After the finals were completed, club chairman Colin Gratton presented the prizes to the winners, thanked the organizer (Matthew P) and caterers and everyone for coming along and making the event a great success – £300 was raised on the day for the National Autistic Society which will be spent on a local project in Wiltshire.
Other players making the day a success included Pewsey players - Gill Tatum, Mike Cox, Deborah and Adrian Goodall, Monica Ford, Colin Gratton, Keith Hampson, Steph Hislop, Hugo Marino, Mary Connorton, Sally Daly, Greg Cook, David Nicholls, and from further afield - Charles Faye, Beverly Briggs, Kim and Helen Stuckey, Kim Hazzard, Edward Lea, Steve Prior.