Competition
RLTC Men's 1st Team beat Surbiton 4-0
Sat, 28 Aug 2021 00:00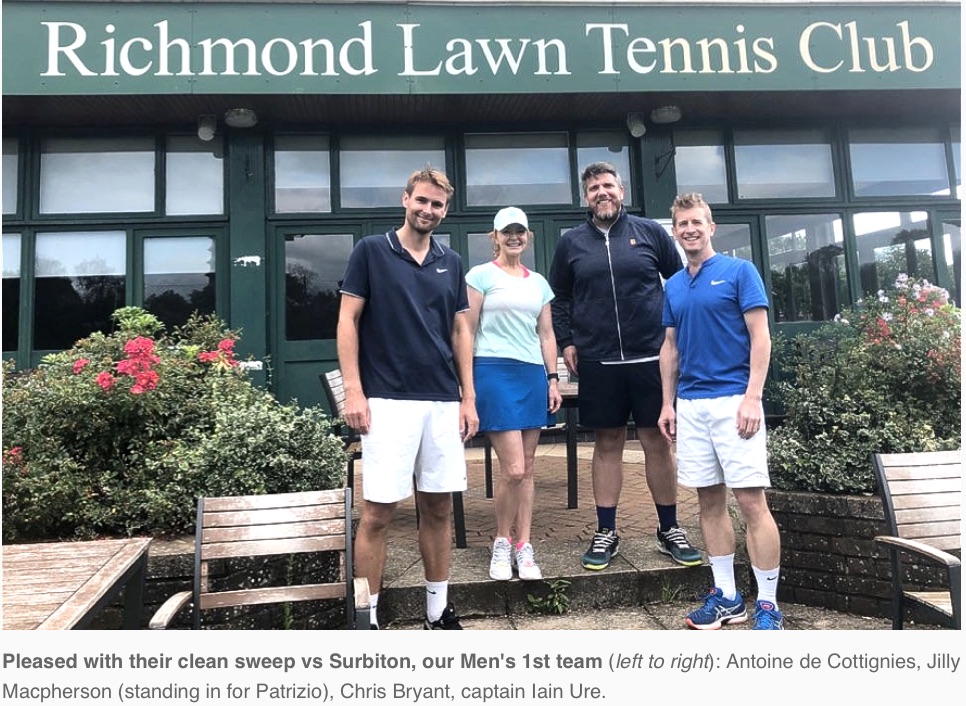 Thanks to Antoine de Cottignies, Chris Bryant, Iain Ure and Patrizio Finicelli for representing RLTC 1s for the fourth match of the season against Surbiton LTC. It was a great day for the team as they won 4-0 to assert themselves at the top of the table and put themselves in a strong position to secure a promotion.
The match began under uncertain skies with recent rain and we could not play on our preferred grass. However, it did not halt our march with Antoine and Iain comfortably securing their first rubber while Chris and Patrizio emerged victorious from a tougher encounter, winning the points that mattered the most!
The second rubbers followed a similar pattern with Chris and Patrizio on fire running through the Surbiton opposition for loss of only 3 games. Antoine and Iain battled a stubborn pairing and came through strongly to win the championship tie-break and turn in an excellent scorecard: 4-0 to Richmond.

Captain Iain Ure says: "Thanks to support from RLTC Members during the match - much appreciated... and particular thanks to Jilly Macpherson for stepping in for Patrizio (who had to dash off) for the team photo.
Our final match of the season is against Byfleet – the only team currently that could secure outright top spot. Bring it on!"
Another great result, gentlemen!